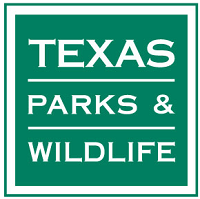 Today in Austin, Mothers Against Drunk Driving (MADD) honored the local law enforcement community for its work in enforcement of Texas' intoxication laws. Texas Game Warden Theron Oatman received the Commitment Hero Award and Game Warden Capt. Scott Jurk received the Diamond Hero Leadership Award for their efforts in enforcing Boating While Intoxicated (BWI) and Driving While Intoxicated (DWI) laws on Lake Travis and Lake Austin.
"Boating While Intoxicated is a serious problem all across Texas, the leading contributing factor in boating fatalities and accidents," said Grahame Jones, Chief of Special Operations with Texas Parks and Wildlife Department's law enforcement division.  "We are proud that MADD has recognized Warden Oatman and Capt. Jurk for their dedicated work in the Highland Lakes area, and we would note that their efforts represent what game wardens do every day on lakes, rivers and bays all over our state."
TPWD's Law Enforcement Division was also honored during the ceremony as one of five agencies to receive the DWI Enforcement Agency Award.
"This award truly embodies the spirit of each Game Warden across the state through their dedicated services and efforts to stop drunk driving and drunk boating every day across this great state", said Cody Jones, Asst. Commander and Boating Law Administrator with TPWD's law enforcement division.
Logo courtesy Texas Parks and Wildlife