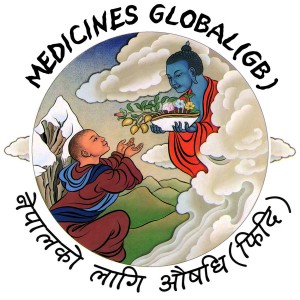 Adventure 16 has selected Medicines Global Outdoor Youth Ambassador (MGOYA) programs to be their choice of a local outstanding nonprofit organization that helps to 'Get kids Moving' out of the city and into the wilderness. Outdoor Nation has provided MGOYA with a generous donation as part of their funding for groups that local outdoor retailers support.
With the support of Adventure 16,  Outdoor Nation & The North Face Planet Explore Grant, Medicines Global Outdoor Youth Ambassadors will be able to attend Climb Smart 2013 in Joshua Tree National Park. Previously, at Friends of Joshua Tree's Climb Smart, Medicines Global Outdoor Youth Ambassadors have learned basic rock climbing skills from world-class rock climbers including Lynn Hill & Linh Nguyen.
The unique, and innovative approach of collaborating with local law enforcement to provide meaningful outdoor experiences for urban youth, made Medicines Global stand out. The grant is part of the inaugural commitment from the Outdoor Nation, enabling more than 100 programs that will affect thousands of youth getting out this year.
"MGOYA has collaborated with the Los Angeles Police Department with our 'GET kids MOVING' programs. MGOYA's local law enforcement collaboration will serve as a prototype for other programs, throughout the city, as a model for police, sheriff, firemen and the like, working with local community schools to get youth involved in the outdoors. Grants like the recent Adventure 16, Outdoor Nation, TNF Planet Explore Fund & future corporate grants will allow our programs to continue. Since 2004, MGOYA has provided more than 900 Los Angeles students with wilderness experiences."  ~ Johanna Belson, Director of Medicines Global Outdoor Youth Ambassador programs
"For 13 years, Adventure 16 (A16) has sponsored many (MGOYA) programs. In-fact, A16 has helped make possible more than 600 MGOYA wilderness experiences for LA urban youth. We are proud to continue our support for the programs that utilize local law enforcement to get youth into the wilderness. By supporting MGOYA and by the work A16's Foundation, Donate-A-Pack, we are helping to advance the Outdoor Nation's goal of getting 5 million youth into the outdoors in the next 3 years."  ~John D. Mead, President, Adventure 16
"It is not everyday when a program like Medicines Global Outdoor Youth Ambassadors comes along. In fact it is very, very rare for our students to be given opportunities like this. We are so fortunate to have Johanna and Janice Belson and Medicines Global working with San Pedro High School. It is life changing for our students to have a chance to get out of the city and touch our mountains and oceans. I know each and every Outdoor Youth Ambassador will never forget these experiences that Medicines Global is providing."
~ Sandy Martin-Alvarenga,  San Pedro High School Magnet Coordinator, Math & Marine Science/Technology Magnet, Police Academy Magnet
Image courtesy Medicines Global