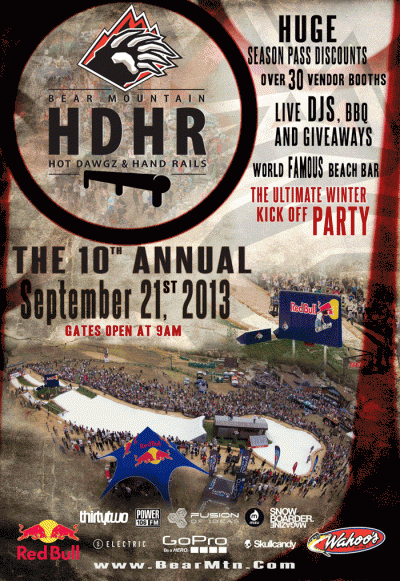 Contest and Massive Season Pass Discounts
Bear Mountain's Hot Dogs n' Hand Rails Event takes place on Saturday September 21st.
The event is free event features an amazing new HDHR course, opportunity to buy a discounted season pass for the coming winter, live DJ performances, a vendor village, and a whole lot of fun for all. 
The event opens at 9 a.m., and goes all day.
Grab your friends, and join the fun at Bear Mountain to kick off the 13/14 snowboard season.
Image courtesy Bear Mountain