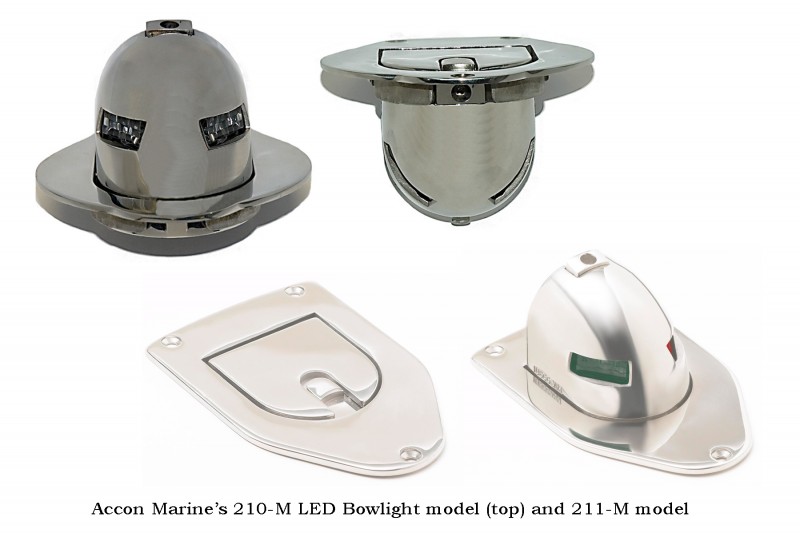 Whether cruising late at night or in the early hours of the morning before sunrise, boaters need adequate lighting to ensure their safety. Accon Marine's LED Pop-Up Bowlights provide the illumination needed without sacrificing style. The company offers two LED models, the 211-M and 210-M.
Both models are USCG-approved for two nautical miles. Keeping the deck free of protrusions, both fold down flush with the deck when not in use. Constructed from 316 stainless steel, these powerful illuminating lights are offered in red and green.
Easy to install, the 211-M model fits in the same cut-out as Accon's 204-M light for easy upgrading. Each light comes with a cut-out template and fastens with three #10 screws. A stud-mount version, with no visible screw holes, is offered as well.
The 210-M model only requires owners to drill a 3-1/2″ diameter hole using a hole saw. Then, the light can be fastened with three #10 screws.
An optional plastic cup is available for both models to prevent unwanted water runoff below deck. Installation videos can be found on the company's YouTube channel at www.youtube.com/user/AcconMarine?feature=watch.
Accon Marine's 210-M and 211-M LED Bowlights have starting prices of $190.19.
Image courtesy Accon Marine