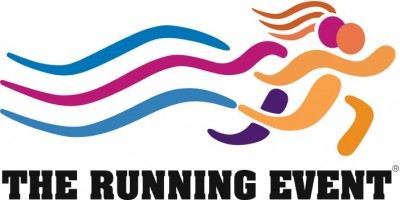 No matter whether you're a store owner, a manager or sales associate, there will be a session designed for your particular needs during the eighthannual The Running Event (TRE) conference and expo, Dec. 3-6 in the running-friendly city of Austin, Texas
Held at the Austin Convention Center, the closed-to-the-public trade event provides a lively, interactive and educational environment for 2,000 running industry professionals to learn the latest on new shoes, apparel, accessories and nutrition for millions of runners.
Over 250 exhibitors include dozens of young, start-up companies joining running industry flagship brands such as adidas, ASICS, Mizuno USA, New Balance, Nike, Reebok, Under Armour, and Vibram FiveFingers.
On Dec. 3, Jim Dion will address storeowners on negotiating techniques. As a retail consultant, he has helped hundreds of retailers large and small successfully reposition their retail business, including Ritz-Carlton, Harley-Davidson, Hummer, Poster Plus, The Hat Shack, and Potomac ABC to name a few.
Also on Dec. 3, Kelly McDonald's presentation for sales staff and managers will provide advice on how to become more relevant to consumers. She is author of Crafting the Customer Experience For People Not Like You: How to Delight and Engage the Customers Your Competitors Don't Understand (Wiley, 2012).
On Dec. 4, keynote speaker Howard Behar, author of It's Not About The Coffee (Portfolio Trade, 2009), will discuss the 10 principles that guided his leadership as a senior executive for Starbucks. Under Behar, Starbucks opened its first location in Tokyo in 1996. Following this historic expansion, over the next three years he introduced the Starbucks brand across Asia and the United Kingdom.
A panel discussion on Dec. 4 will examine how and why investment dollars are currently flowing into the running industry, with Paul Fireman, founder of Reebok. Also presenting is Scott Dickey, CEO of the Competitor Group, who has been instrumental in leading the development of the company's media assets, both online and in print, with five industry leading brands – Competitor, Triathlete, VeloNews, Inside Triathlon and Women's Running – while also managing the company's rapid expansion of its flagship asset, the Rock 'n' Roll Marathon Series
The third co-panelist is Jeff Phillips, CEO of Fleet Feet Sports. In the early 1980's, he was a standout at Virginia Tech in distances from the 800M to 5000M, flirting with the sub-4 minute mile barrier on a number of occasions.
Dec. 4 will also feature an address by American middle-distance track athlete Nick Symmonds who asks during his presentation, "When Does Selling Your Body = Golden Opportunity?" Symmonds rebels against what he considers absurdly strict rules restricting athletes' ability to market themselves. For the 2012 season, he auctioned off space on his left shoulder for $11,000 for a temporary tattoo advertising his sponsor.
Rounding out the sessions on Dec. 4, Laura Swapp, director of Diversity and Inclusion at REI, will explain how REI is building national and local partnerships to reach a more diverse customer base. Sharing the stage will be leaders of the national organization, Black Girls Run, with their own ideas on how local tie-ins can drive store traffic.
"This is our strongest-ever line-up of speakers, presenting in separate tracks aimed at owners and employees alike," said Mark Sullivan, president of show organizer Formula 4 Media, and editor-in-chief of Running Insight magazine.
"Topics include principles for leadership and success, negotiating with vendors, customer service, and critical information about customer acquisition and retention. Get just one good idea from these presentations and the trip to Austin pays for itself."
In spring 2013, TRE was named one of the 50 fastest growing trade shows by Trade Show Executive magazine. This was the second consecutive year for such honors, the "Oscars" of the trade show industry.
The Running Event(R) is a registered trademark of Formula 4 Media, LLC, and is not open to the public. For more information: www.therunningevent.com.
Manufacturers interested in learning how to participate can contact Troy Leonard, show director, [email protected], 352 624 1561.
Logo courtesy The Running Event