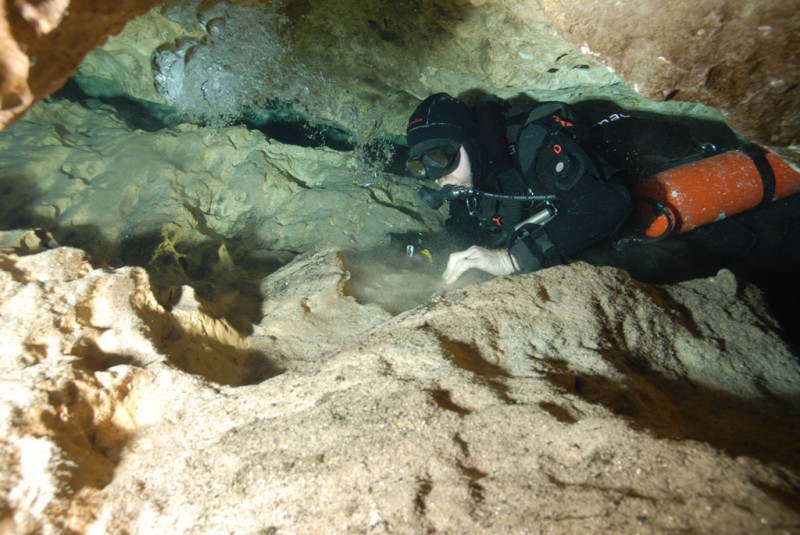 Edd Sorenson said that because the number of successful cave diving rescues is so low worldwide, they are often referred to as "cave recoveries." By the time help is notified, it is often too late for the would-be rescuee.
Although Sorenson can present the facts of death in this activity very plainly, he is the one responsible for rescuing half of the people who make up this worldwide data. Before any of his rescues, there were only four divers who came out of recovery situations alive in the entire world. As of last year, Sorenson, who owns Cave Adventures Dive Shop, has saved four additional divers on his own in Marianna, Florida.
"The first thing we were taught is that there are no cave rescues, only cave recoveries," Sorenson said in an article posted by News Channel 7 (WJHG), located in Panama City, Florida. "So, I've done a lot of body recoveries over the years, and it just felt good to actually bring somebody out alive."
He recalled an experience that occurred several months ago when he received a call from four frantic cave divers who said someone in their group had gone missing.
"When I got to him, he was just moments away from passing," Sorenson said in the News Channel 7 article. "When he was up in the air pocket, he had told me, later after I got him out, that he was starting to pass out—that he knew he was going to die, and at least it would be peaceful and painless."
An article posted by Cave Diving this past January reported on the recognition given to Sorenson by Florida's Aquatic Science Association (ASA) for his successful cave diving rescues. The organization, which was formed in 2008 and aims to research and conserve underground water resources through exploration and continued education, presented the award to the diver. Sorenson was also given an additional plaque directly from the local Sheriff, Lou Roberts.
"It's an award that the Aquatic Science Association gives out every year to that person who gives back to the community, who gives to cave diving, to conservation in general, and the bar is set very, very high this year," said ASA Chairman Steve Cushman.

Sorenson said he was humbled by the entire experience, understanding how uncommon is it for many of these divers to be rescued while in a difficult location.
"I've never really thought of myself as a hero. If somebody needs help, I'm there to help […] and it's nice that somebody else thought of it that way and I'm very proud that this many people thought of this to do for me," he said at the ceremony.
Word of his heroic acts spread to Plenty Films, a production company located in New York City. The producers at the company were conducting research about acts of heroism for a series hosted by Tim McGraw called Quantum Heroes for Duracell batteries that was released this summer. After Sorenson was contacted, he flew to New York to shoot a reenactment of his most recent rescue.
"He's performed several rescues and that's very rare. A lot of times people are not rescued in underwater caves—it's usually a recovery," Becky Kagen Scott, an underwater filmmaker for Liquid Productions, said in the News Channel 7 article. "He inspires me. It's so heroic what he's done here and I'm just happy to be a part."
Image from Pete Nawrocky on the Wikimedia Commons