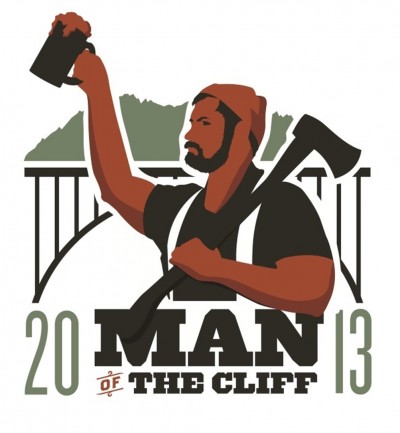 Start in a small Colorado town, add in some axe throwing, keg tossing and archery, top it off with plenty of denim, flannel and beards, and you've got the perfect recipe for Man of the Cliff, a local's favorite annual festival supporting First Descents. The fifth annual event returns to Red Cliff, Sept. 28-29, with 100 percent of the proceeds going to a non-profit organization that supports young adults with cancer.
"We participate in a lot of cool events over the course of the year, but Man of the Cliff is absolutely one of our favorites," said First Descents marketing coordinator Jenna Catalona. "This event embodies the spirit and strength our cancer survivors take into their every day lives."
This year's competition once again features axe throwing, archery, keg tossing, caber tossing, sledge hammer throwing, speed chopping, two-man cross cut sawing, tug-of-war, spear throwing and more. Registration for teams and individuals is open here.
First Descents, a non-profit organization providing free outdoor adventure programs for young adults surviving and fighting cancer, has been the sole beneficiary of the Man of the Cliff since its inception in 2009. First Descents, which now calls Denver home, was founded in Vail in 2002 by local pro kayaker Brad Ludden.
With over $10,000 raised and upwards of 1,200 people in attendance in 2012, this year's event promises to be even bigger and better.
Logo courtesy First Descents