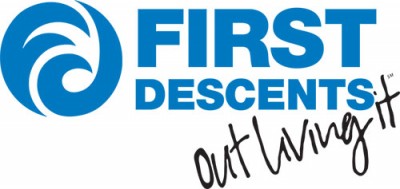 First Descents, a non-profit organization providing outdoor adventure programs for young adults with cancer, has partnered with active lifestyle agency, Backbone Media. As First Descents continues to add programming and expand its reach, Backbone will direct the organization's public relations strategy.
Founded by pro kayaker Brad Ludden in 2001, First Descents offers surfing, kayaking and rock climbing programs to adults surviving and fighting cancer. First Descents programs are offered in epic locations across the U.S, as well as Patagonia, Bali, Peru, Vietnam and Costa Rica. FD programs range anywhere from two days to one week and are open to any cancer fighter (age 18-39) regardless of physical challenges, diagnosis or prognosis. Approximately 500 participants have attended an FD program this year so far. Most programs are offered completely free of charge and are staffed by volunteers.
"I was a founding board member at First Descents," says Backbone Media partner and PR director, Ian Anderson. "Helping the organization get off the ground and grow during its first few years remains one of my proudest achievements. I'm really excited to once again be working with the FD family and helping them to improve the lives of more cancer patients around the world."
Beyond the series of FD week-long program offerings for cancer fighters and survivors, the organization also offers programs for cancer caregivers and one 40+ program per year. First Descents also partners with cancer centers across the nation on weekend programming, and is currently launching a series of urban support communities in major cities across the country called "Tributaries".  For more information on all First Descents programming, or how to get involved, head to www.firstdescents.org.
Logo courtesy First Ascents