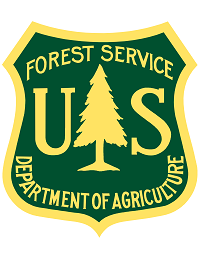 The U.S. Forest Service is urging people to get outdoors, spend time in rural communities and urban forests, and enjoy one of nature's most spectacular seasons with its fall color 2013 campaign.
"America's public lands, particularly our Eastern national forests, are among the most spectacular venues to view the changes in fall colors," said U.S. Forest Service Eastern Regional Forester Kathleen Atkinson. "The Forest Service offers numerous resources to help you plan your experience. Nature is closer than you may think."
Connie Cummins, Hoosier National Forest Acting Forest Supervisor agrees, "Hardwood forests display some of the best fall color in the country."  She noted, "The rolling hills and scattered private land with pastures and barns are really beautiful."
Whether you stay in southern Indiana or venture to other states, the Forest Service is offering its fall colors toll-free telephone hotline – 1-800-354-4595. For Eastern Region information, press option 9. The hotline provides audio updates on the best places, dates, and routes to take for peak viewing of fall colors on national forests across the country.
For the most current fall color reports on the Hoosier National Forest, photos, and events, go to www.fs.usda.gov/hoosier or follow @HoosierNF on Twitter.
Fall colors provide an economic boost to many communities across the country. Annually the New England area alone receives an estimated $8 billion in local revenues from fall visitors. In the Midwest, millions of visitors hit the road to enjoy the sights, and in the West, the mountains offer destinations filled with tourists seeking views of shimmering gold aspens.
Activities like enjoying the fall colors support initiatives such as President Obama's America's Great Outdoors and the First Lady's Let's Move Outside! America's Great Outdoors seeks to empower Americans to share in the responsibility to conserve, restore and provide better access to our public lands and waters, and leave a healthy and vibrant outdoor legacy for generations to come. Let's Move Outside! aims to raise a healthier generation by engaging kids and families in active, outdoor recreation across public lands and waters.
The Hoosier has over 200,000 acres in nine counties in south-central Indiana managed to restore Indiana's natural communities and maintain a healthy, working forest. Visit the Hoosier National Forest's website at www.fs.usda.gov/hoosier  for more information.
Logo courtesy U.S. Forest Service