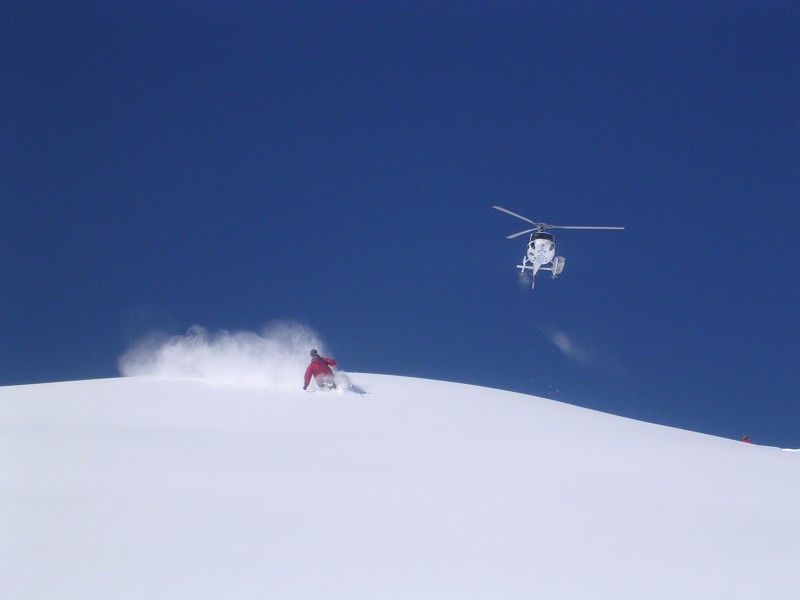 Canadian Mountain Holidays was the first to put heli-skiing on the map, and since then has attracted a large following of people who are looking for more than the traditional ski trip. Since its formation more than 40 years ago, the company has now expanded its services to include heli-hiking.
Heli-hiking involves being dropped off at a specific hiking location by a helicopter, either used to assist climbers who may not be especially experienced or to take them to a location that is otherwise unreachable.
"With our fleet of Bell 212 helicopters, we're able to quickly and carefully access gloriously unfettered lands where we hike and explore where few others have traversed," the CMH website stated. "With an experienced group of mountain guides at the helm, guests are grouped according to their desire and physical ability, ranging from gentle days of exploration to rigorous, adventure-filled days of hiking, and everything in between."
Heli-hiking is done on the Columbian Mountains in southeastern British Columbia, which is located between the Canadian Rocky Mountains to the west and the Interior Plateau to the east. Heli-hiking in Columbia's regal sub-ranges, the Bugaboos and the Bobbie Burns, present spectacular vistas and endless exploration for all ages, the website stated.
Forbes Contributor Ann Abel recently wrote about her experience heli-hiking with CMH, and described it as a luxurious outdoor adventure. She mentioned that one of the reasons she was so impressed with the entire trip was the training each hiking guide had under their belt – many who had climbed Mount Everest were employed.
She said she asked the guides to set her up with hiking that would assist in training her for a big climb she has planned for later in the year.
"They put me in a group that climbed uphill most of the day — and added a second guide to help me navigate the trickier boulder fields and slopes of scree," she wrote.
She said it was an experience that pushed her just outside of her comfort zone, but still made her feel secure because of the knowledgeable guides at her side. The challenging hiking that CMH is known for providing is not without its comforts at the end of the day, however.
"The logistics of feeding and pampering 44 guests in a remote mountain lodge (and even giving them great massages and good wifi), and getting them around in a 14-passenger helicopter, are formidable, but CMH has been doing this so long that it all comes off without a hitch," Abel wrote in the article.
But this lavish trip comes at a cost starting at $2,780 per adult for a three-night span. It's definitely not what one would call cheap.
The organization prides itself on becoming the world's largest heli-skiing and hiking operator, but does not want guests to assume the personal nature of the trips has been dissolved just because the company has grown. Despite the more than 40 years of business that has taught CMH how to best provide to its customers, it has maintained a highly personal experience that leaves many feeling their money was well spent.
"The guides and mountain pilots are the best in the business, attuned both to guests' abilities and desires and to safety — there's never been a serious helicopter incident, and the guides take no chances with summertime grizzlies or winter avalanches," Abel wrote. "The buffet breakfasts, picnic lunches, afternoon snacks and family-style dinners are superb. The vibe is relaxed, with staff eating with guests and many people wearing fleece, but the food is sophisticated (I'm still thinking about a dessert of French cream with mountain blueberries). The joke is that guests hike hard all day yet still manage to gain weight."
Check out a full list of summer adventures available through CMH and book early, as spaces are already becoming limited for next summer.
Image from Darryns on the Wikimedia Commons