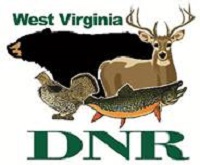 Fall hikes, an area birding festival, Day to Serve opportunities, and "Bonkers for Bats" programs are scheduled at Cacapon Resort State Park on weekends in September. Naturalist and activities coordinator Renee Fincham organizes and conducts activities to create nature and conservation awareness.
"Cacapon visitors are like most people, interested in the local area, history and building a greater understanding about nature," said Fincham. Cacapon State Park is located in Morgan County about 12 miles from Berkeley Springs. Weekend activities in September at Cacapon Resort State Park include:
Saturday, September 14
1:30 p.m.  –  Make it & Take It: Crafts are a fun way to express your creativity and your own personal style. Meet at the Nature Center to create your own masterpiece!
3 p.m.  –  Back through Time: CCC Camp Morgan helped to construct many of the structures at Cacapon. Meet the Naturalist at the Nature Center to learn more about the Civilian Conservation Corp and their impact on this area. This will be an easy one mile walk through the park. (45 minutes)
4:30 p.m.  –  West Virginia Wildlife and You: Meet at the Nature Center to examine some of West Virginia's critters. See a variety of animal furs up close, including a red fox, coyote, and beaver. Participants learn about various West Virginia animals and create some animal tracks for each participant to take home.
Friday, September 20
4:30 p.m.  –  A Day to Serve Activity – Clean the Cacapon Lake: Fall is upon us and help is needed to clean up around the lake. The project involves removing trash and doing general clean up along the lake. (1 hour)
Saturday, September 21 – 6th Annual Birding Festival
The Potomac Valley Audubon Society presents a weekend of activities for bird enthusiasts in and around the Berkeley Springs area, which includes Cacapon State Park. Most of the festival's activities are free and open to the public. There is no pre-registration required. Speakers include naturalist/photographer, Will Hershberger; raptor expert Liam McGranaghan; Smithsonian Institution forensic ornithologist March Heacker; and research associate at the Smithsonian's Migratory Bird Center, Desiree Narango; and others. Contact Peter Smith of the Potomac Valley Audubon Society, 304-876-1139, [email protected] or visit www.potomacaudubon.org.
10 a.m.  –  Looking for Migrating Hawks: Liam McGranaghan, noted northern Virginia raptor expert, will be at the Cacapon Overlook looking for migrating hawks. (1 hour) For other birding festival activities in Berkeley Springs area, visit www.potomacaudubon.org.
1 p.m.  –  Pileated Woodpecker Craft: Young naturalists or the young-at-heart are invited to have fun and create an impressive work of art. Meet at the Nature Center to make a pileated woodpecker, one of the most frequently seen majestic woodpeckers at Cacapon. (30 minutes)
3 p.m. – A Day to Serve Activity – Restore the Piney Ridge Trail: Join naturalist Renee Fincham to assist in updating Cacapon's self-guided trail, Piney Ridge Trail. Volunteers are needed to help record missing interpretative data from the trail as well as cleaning the trail along the way. Meet at the Lodge to participate. (1 hour)
Saturday, September 28 – "Bonkers for Bats"
2:15 p.m. – Story Time at Cacapon: Let your children be batty for bats and learn about these beneficial creatures. Meet at the Nature Center to listen to "Stellaluna," a charming story about a fruit bat whose world is turned upside down! These programs are suited for toddlers up to early elementary age children accompanied by an adult
2:30 p.m.  –  Bat Craft: Although there really is nothing to fear about bats… let your imagination run wild to create your very own bat to take home. Meet at the Nature Center. (30 minutes)
4 p.m. –  Fall Walk: Meet at the Nature Center to begin this two-mile hike up over the Piney Ridge. We will be following the Laurel Trail, which has a few hills, but is a great trail at Cacapon State Park for an autumn hike. Find out what kind of trees were once used to make baseball bats and discuss the destructive insect that threatens the landscape. (1 ½ hours)
7 p.m. –  BatFest: Did you know bats are the only mammals that can fly? Their fossil records date back 50 million years! Bats are responsible for pollinating numerous fruits consumed by humans, as well as keeping the insect population in check. Learn the importance of bats in the ecosystem with special guest, JR Finneyfrock, member of Bat Conservation International and bat enthusiast. You'll discover that they're not so scary after all! Meet at the Downstairs Conference Room at the Lodge. This event is free and open to all ages. (1 hour)
To learn more about Cacapon Resort State Park and its fall 2013 activities, visit www.cacaponresort.com or call 304-258-1022.
Logo courtesy West Virginia Division of Natural Resources