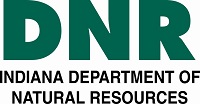 The public is invited to celebrate fall at Salamonie Lake with hayrides, campsite decorating and other programs, Oct. 11-13.
Campers are encouraged to set up camp Friday night and begin decorating for the campsite contest at the modern campground. Saturday's events are:
7 a.m. to 5 p.m.: Campsite decorating.

1 to 2 p.m.: A program on bats at the interpretive center.

3 to 4 p.m.: A program on pumpkin folklore, historical uses and recipes at the amphitheatre.

 5 p.m.: Campsite judging (need not be present to win).

5 to 8 p.m.: Hayrides at the amphitheater; rides leave every half hour.

5 to 6 p.m.: Bonfire and campground supper with hot dogs, soup and s'mores at the amphitheater. Donations accepted.

6:30 to 7:30 p.m.: Campground trick or treating.

8:30 p.m.: Campsite decoration awards delivered to campsites.

9 p.m.: Spooky movie at the amphitheater.
Camping reservations can be made at camp.IN.gov or at 866-622-6746.
The standard admission fee of $5 per in-state vehicle and $7 per out-of-state vehicle will be in effect.
Salamonie Lake (stateparks.IN.gov/2952.htm) is at 9214 West-Lost Bridge West, Andrews, 46702.
Logo courtesy Indiana Department of Natural Resources