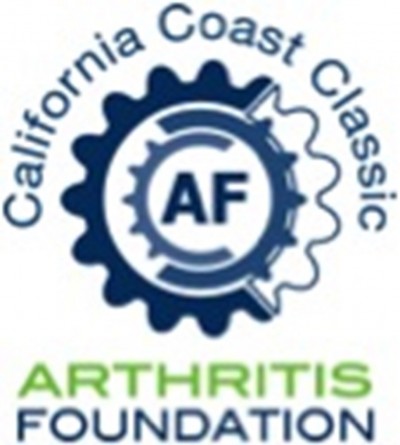 On September 28, 2013, more than 200 cyclists will begin the 13th annual California Coast Classic Bicycle Tour, with the goal of raising $1 million for the Arthritis Foundation. Presented by Amgen, the Arthritis Foundation California Coast Classic Bicycle Tour (CCCBT) is an eight-day, fully supported ride along Highway One beginning in San Francisco and finishing in Los Angeles on October 5.
The field will be flush with cycling enthusiasts, ranging from avid to casual riders, unified in their dual missions of completing the gorgeous 525-mile tour and raising money to support the Arthritis Foundation's vital research, advocacy and programs for those with arthritis.
"As part of our fundraising efforts, we are pleased to host life- changing events such as the California Coast Classic Bicycle Tour.  What could be more rewarding than riding a bike down one of the most beautiful highways in the world and making a difference in someone's life at the same time?" said Manny Loya, CEO of the Arthritis Foundation, Pacific Region. "We're thrilled that this thirteenth year of the California Coast Classic Bicycle Tour will push us over the $12 million mark in funds raised from this event.  We're extremely grateful to our riders, sponsors, donors and volunteers for supporting the Bicycle Tour and our mission."
Arthritis and related diseases are widespread with serious national impact:
50 million people, including 300,000 children, suffer from the pain and disability of arthritis.

Arthritis affects both young and old. Juvenile arthritis is one of the most common childhood diseases in the United States. Two-thirds of the people with doctor-diagnosed arthritis are under the age of 65.

Arthritis is the most common cause of disability in the country and costs the U.S. economy $128 billion annually.

Half of all adults will develop symptomatic osteoarthritis of the knee.

In 2013, 140,000 people will visit their doctor due to arthritis-related issues.

More than 3,750 arthritic joints will be replaced.

Arthritis results in 9,367 deaths annually.
For more information on participating in the CCCBT, and supporting the work of the Arthritis Foundation, please visit the event website. At press time, limited spots were still available for the Tour.  Your support goes to fund arthritis research, advocacy, and programs to improve the quality of life of those living with arthritis. Read more about the Arthritis Foundation at www.arthritis.org.
The 13th annual CCCBT will take place September 28 – October 5, 2013. Follow the Tour on Twitter (#CCCTour2013), Facebook and Instagram.
logo courtesy Arthritis Foundation