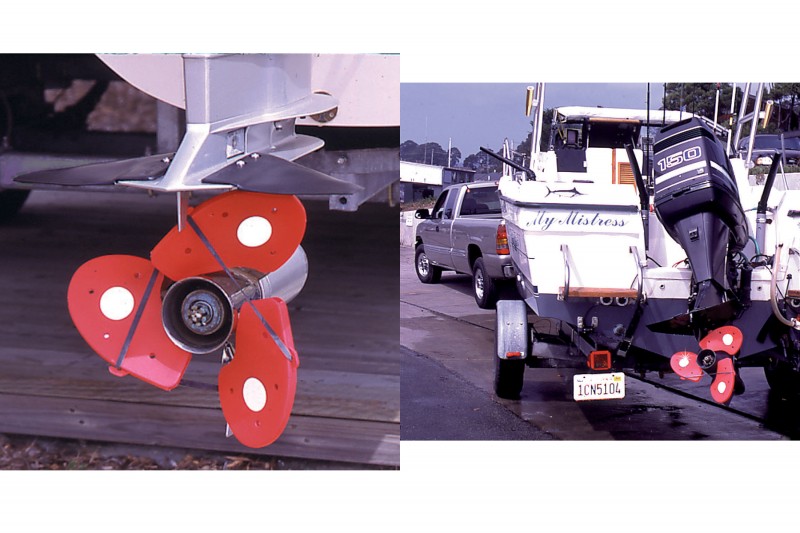 Propeller blades are the most important component of an outboard or sterndrive propulsion system. That's why Davis Instruments' Prop Sox are an important accessory to help protect propeller blades when the boat is not in use. They also protect the blades from road kickback when trailering.
Davis Instruments' Prop Sox system includes three injection-molded plastic covers that fit most boaters' propeller blades. They are ideal for keeping propeller blades safe from dings and dents while out of the water. Prop Sox work with most sterndrives and outboards.
The bright, molded plastic socks simply slip over each propeller blade. The sox are held in place with a rubber shock cord strap.
Reflective hot dots alert drivers following too closely behind. The Prop Sox also help prevent personal injury to those walking near the prop by covering any sharp edges.
For use when a boat is out of the water only, a set of three Prop Sox, shock cord straps and three reflector hot dots from Davis Instruments costs $9.99.
Image courtesy Davis Instruments