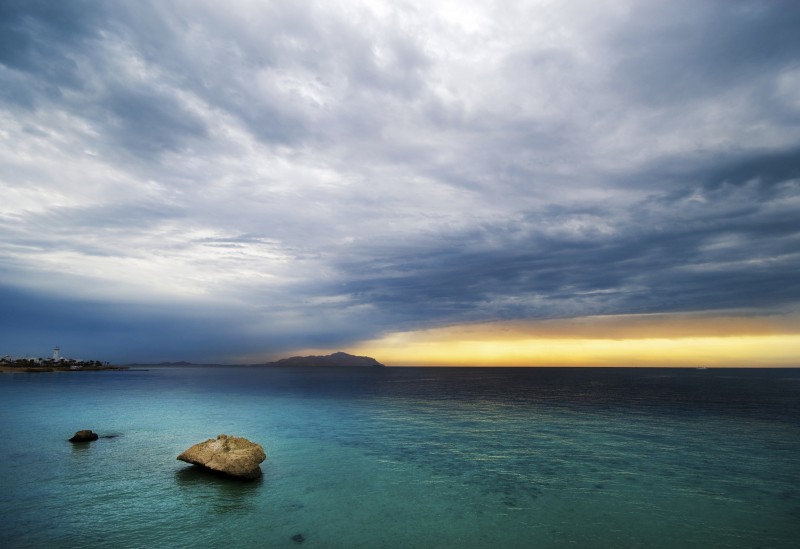 William Winram, a well-known freediver from Canada, set the world record in the freediving discipline of Variable Weight on Tuesday. He completed the dive at the Sharm Club in Sharm el-Sheikh, Egypt, where he rode a sled 145 meters (about 475 feet) below the surface and used a monofin in his ascent.
He originally kicked off the bottom with the help of his fin, but then began to implement the technique of free-immersion, which is where the diver uses their hands to pull themselves up the line. The dive took him three minutes and eight seconds to complete. His surface protocol, which he completed in an extremely fast time of three seconds, was analyzed by judges Grant Graves from the United States and Pim Vermeulen from the Netherlands.
"I have struggled with equalization since the beginning of my career in 2005 and it's only for the past two years after working with Andrea Zuccari that I have been able to overcome that issue," Winram told Deeper Blue. "With the world record today, I am very happy to have achieved this personal goal but I am most happy about the road I traveled to get here. Thanks to all who have believed in me and supported me, especially my collaborator Andrea Zuccari and the whole team at FreedivingWorld."
He has many other achievements, including a world record in Constant Weight with Bi-Fins at 94 meters, as well as being named AIDA 2011 Best Instructor.
Winram first learned to freedive with his father who was a scuba instructor and a search and rescue diver. When he was just 10 years old, Winram was able to dive 12 meters on one breath. Outside of diving, he spent the next 10 years as a competitive swimmer. He went on to become a surfer and found enjoyment interacting with marine life such as dolphins, whales, and sharks. He became serious about freediving eight years ago, and because of his experience in the water, he quickly rose to the elite level of the sport.
Winram is also known for the work he does to help repair the reputation of sharks, assisting in changing the way people think about them. He uses this as the base topic for his public speaking, such as this one he gave through TEDx, which is an independently-organized version of a TED Talk. His experience diving has made him a conservationist that led to him being part of a small group of people who freedive with great white sharks without the protection of a cage or other gear.
Check out the video below of Winram freediving with great white sharks.
Image copyright iStock/Enjoylife2