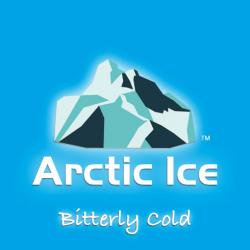 Arctic Ice LLC, maker of Alaskan Series, Tundra Series and Chillin' Brew high performance cooler panels, will be attending its first Nation's Best Sports Fall trade show this week in Ft. Worth, TX.
"We are excited to be a part of this long standing show and look forward to introducing this great product to everyone attending. The Arctic Ice line fills a need in the outdoor market for long lasting, durable and reusable refrigeration. We want to make sure everyone who uses a cooler has a chance to hear and see what Arctic Ice can do." – David White, VP of Marketing
Arctic Ice currently consists of three brands, all powered by a plant based "phase change material". Each has a very specific freezing point and is designed to hold that point for prolonged periods. The Arctic Alaskan Series is designed to keep coolers at a constant refrigerator temperature, the Tundra Series is designed to keep coolers at a consistent freezer temperatures and Chillin' Brew is designed to specifically keep beer and other malted beverages at a very cool 28°F.
Arctic Ice will be showcasing their line in booth #423 and invites all attendees to check out the "coolest addition to your cooler".
For more information on Arctic Ice, LLC go to: www.arctic-ice.com.
Logo courtesy Arctic Ice