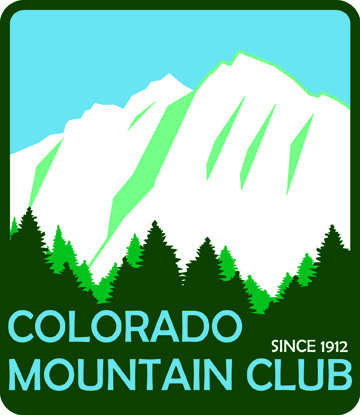 CMC's Youth Education Program supports a national effort to increase outdoor exploration among Colorado youth
The North Face has awarded a $2,500 Explore Fund grant to the Colorado Mountain Club for its Youth Education Program summer adventure programming. The Explore Fund's mission is to inspire and enable the next generation of explorers by funding non-profit organizations that are working to connect children with nature. By encouraging an active healthy lifestyle and protection of our natural landscapes, a stronger connection of youth to the outdoors can be nurtured.
The Colorado Mountain Club was selected from more than 500 applications submitted for in 2013. Since The Explore Fund was initiated in 2010, The North Face has provided more than $1 million in grants to non-profits all over the world working to connect youth to the outdoors with more than three quarters of that going to programs in the United States. All of The North Face Explore Fund recipients were chosen based on their commitment to one of three different focus areas: access to front and back country recreation, education for personal and environmental health, and creating a connection to nature that will empower the future leaders of tomorrow.
The CMC's Youth Education Program summer programming offers affordable three to five-day camps for youth to get outdoors, learn about the environment, practice their rock climbing skills, and engage in outdoor adventure and environmental education.
"As I child, I had the great fortune to hike through a meadows of wildflowers, wade in crystal clear creeks, and climb Colorado's majestic peaks. Unfortunately, today fewer and fewer kids have those kinds of outdoor experiences," said Brenda Porter, Operations Director of the CMC. "The competing forces of video games, T.V. time, and increasing rates of childhood obesity make it more important than ever to provide youth with active outdoor adventures. Thanks to support from the North Face Explore Fund, CMC will continue to engage a broad spectrum of youth in mountain education and adventures during our summer camps and school-day field trips."
The Youth Education Program was established in 1999 to share the CMC's mission with a wider audience, specifically youth. In addition, as CMC's facility emerged into a world-class center complete with auditorium, conference center, and library, it became an ideal destination for school and youth group field trips. Since its founding, the CMC's Youth Education Program continues to provide opportunities for over 7,000 kids annually to experience the natural world through active learning adventures—essential opportunities to help combat childhood obesity and prevent "nature deficit disorder."
In addition, the CMC's Youth Education Program has been able to advance the mission exponentially with the support of several important partner organizations including the Scientific Cultural Facilities District (SCFD).
To learn more the CMC's Youth Education Program, visit www.cmc.org/youth.  For more information about The North Face Explore Fund, please visit www.explorefund.org.
Logo courtesy Colorado Mountain Club