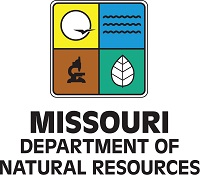 The Wonders of Wildlife (WOW) National Outdoor Recreation and Conservation School is packed with opportunities for all ages to learn outdoor recreation skills. The deadline to register for WOW Kansas City, which will be held in Swope Park Sept. 20-21, is approaching on Sept. 6.
WOW Kansas City is designed to teach participants the skills they need to enjoy a wide range of outdoor recreation activities while practicing personal safety and outdoor responsibility. WOW will offer classes in a variety of outdoor skills including archery, fishing, canoeing, camping and more. Trained professionals provide hands-on instruction for adults and children who may not be familiar with these outdoors activities.
The event will begin with camping Friday night at Camp Lake of the Woods in Swope Park at 4 p.m. After tent setup and a hands-on outdoor cooking experience, evening activities will include an owl program, nature crafts and hikes. Tents will be available for those who do not have one and can be reserved through the registration process. Classes on Saturday will continue from 7 a.m. to 2:30 p.m. Classes are open to anyone age 5 and older. Children under the age of 12 must be accompanied by a parent or guardian.
The cost to attend is $15 per person or $30 per family. Financial assistance is also available. Advance registration is required and the deadline to register is Sept. 6.
The event is sponsored by the Missouri State Parks, a division of the Missouri Department of Natural Resources; Kansas City Parks and Recreation; Bass Pro Shops; U.S. Army Corps of Engineers; U.S. Forest Service, U.S. Fish and Wildlife Service, Missouri Department of Conservation; Wonders of Wildlife; the National Park Service and Missouri State University.
For more information or to request a registration packet, contact Missouri State Parks toll free at 800-334-6946 or visit mostateparks.com/wow. For more information about state parks and historic sites, visit mostateparks.com. Missouri State Parks is a division of the Missouri Department of Natural Resources.
Logo courtesy Missouri Department of Natural Resources