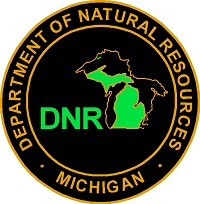 As summer winds down in Michigan with the Labor Day holiday weekend, conservation officers at the Department of Natural Resources (DNR) remind Michigan residents to practice safety when boating. The DNR encourages Michigan residents and visitors to:
Wear a life jacket. More than 80 percent of drowning accidents in the United States are due to people not wearing their life jackets.
Make sure your boat is properly equipped and your equipment is in good working order. In addition to all legally required equipment, such as life jackets and fire extinguishers, always carry a first-aid kit, nautical charts and an anchor. Make sure your navigation lights are working properly.
Avoid drinking alcohol. Nearly half of all boating accidents involve alcohol. Studies show that passengers are 10 times more likely to fall overboard when they have consumed alcohol. Boating under the influence is against the law.
File a float plan. Always let a family member or friend on shore know the details of your trip – and when you are expected back. Give them phone numbers for the local sheriff (for inland waters) or U.S. Coast Guard (for Great Lakes waters) in the event you don't return when expected.
Maintain a sharp lookout. Stay alert for other boats, swimmers, skiers and objects in the water. This is especially true when operating in crowded waterways, at night and during conditions of restricted visibility.
Carry a marine radio or cell phone. Be prepared to call for help in case you are involved in an accident, your boat becomes disabled or you otherwise need assistance. Program the phone numbers for the county sheriff or U.S. Coast Guard in your cell phone. Make sure your cell phone is fully charged, but be aware that there are often gaps in coverage on the water.
If you are pulling persons on water skis, tubes or rafts, have someone be a spotter on your vessel or personal watercraft (jet ski) to keep an eye out for hazards and other watercraft.
Lt. Andrew Turner, boating law administrator for the DNR's Law Enforcement Division, emphasizes the use of life jackets.
"In most of the drowning accidents in the United States, people have life jackets on board their boats, but they just aren't wearing them," he said. "Life jackets must be Coast Guard-approved, and must be in good and serviceable condition, and properly fitted to the person wearing it."
In Michigan, anyone younger than 6 years of age must wear a life jacket when on the open deck of any vessel. But wearing a personal flotation device (PFD) is recommended for everyone.
"Every study shows that using life jackets saves lives," said Turner. "Life jackets have been redesigned in recent years so that they come in styles that are comfortable and easy to wear. Having a life jacket on prevents the search for one during a boating emergency."
For more information on safe boating, visit the U.S. Coast Guard's Boating Safety Resource Center at www.uscgboating.org.
Logo courtesy Michigan Department of Natural Resources