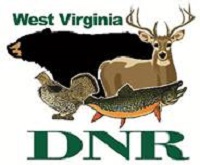 With students returning to school, September finds weekends busy with sports and parks generally a little more relaxed for camping, a round of golf or a stay in a cabin.
"Fall foliage begins to turn in mid-September in higher elevations, and temperatures, particularly in evenings, are crisp and perfect for campfires or walks," said Paulita Cousin, naturalist at Blackwater Falls State Park. Cousin has organized SeptemberFest Sept. 17-20, an event that takes advantage of mid-week opportunities at this Tucker County destination.
Parks state-wide encourage visitation and overnight consideration in September.
Cabin and Cottage September ideas
Receive 20 percent off two or more nights' cabin rental Sunday-Thursday, Sept. 3-30. Parks and forests offering the September cabin discount include:
Bluestone State Park also offers a "Boatin' the Bluestone" rate package that includes pontoon boat use. Lost River State Park offers a "Retreat to Relax" rate package of three nights for the price of two in fall and winter.
Camping in September
Camping rates for two or more nights are 50 percent off at the following park areas from Sept. 3-30. Sites are first-come, first-served and parks may offer a mid-week only discount option or any day options. Please ask for the "September Camping 50 Percent Rate Reduction." There is no coupon or form needed to take advantage of the incentive to get outdoors and camp in September. A minimum of two consecutive nights is required. The discount cannot be combined with any other discounts or packages.
Sunday-Thursday nights extending 50 percent off include:
Any two or more consecutive nights, including weekends, is extended at:
Information about cabins, camping, activities and events is maintained on the website www.wvstatepark.com. Click "Find a Park" and use the online map or dropdown screen with park, forest and wildlife management area names.
State parks operated by the State of West Virginia do not collect an entrance fee. There are no fees to hike or bike, picnic or to access fishing waters as a licensed angler. Recreational activities such as golf, camping, miniature golf, aerial tram rides and other amenities generally are fee based with a reasonable user cost.
Logo courtesy West Virginia Department of Natural Resources