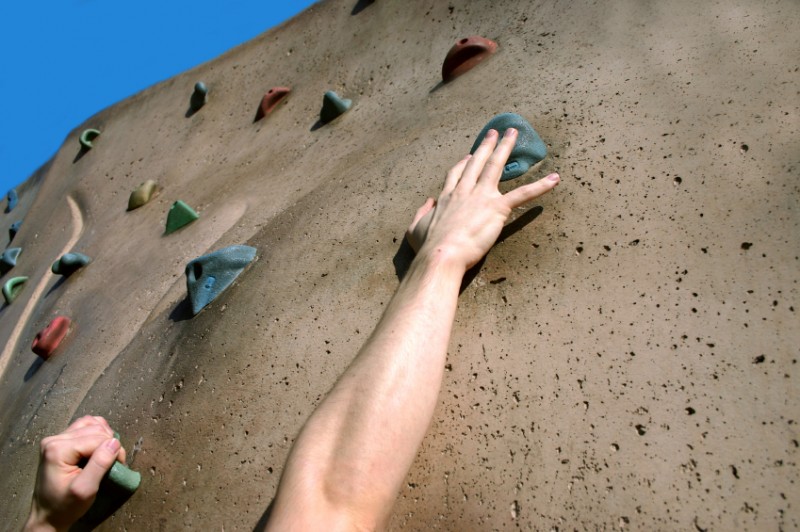 Peak Potential was established in 2000 in Fairfield, New Jersey, giving children with disabilities the opportunity to learn to rock climb. The non-profit program is led by volunteers and is now looking to expand its services.
News 12 New Jersey reported that Peak Potential members are in talks with a gym in Marlborough to hopefully begin offering the program in Monmouth County.
"Through generous donations and the dedication of both its executive board and its members, the program remains free and open to any child who has a physical disability and would like to try a sport where his [or] her condition does not exclude participation," the website stated.
Peak Potential is staffed by both climbers and non-climbers from the local community who help expose the children to a sport they normally could not participate in.
"We have children with various different challenges. Some children have cerebral palsy, some have muscular dystrophy, others have some neurological conditions," said volunteer Jenfu Cheng in the organization's promotional video. "We wanted to be able to take rock climbing, which is something we're all very passionate about, and make whatever changes or adaptations necessary for the child so they can experience something we all find so incredibly enriching."
Volunteer Mark Shaker said there are generally three people working with each child. One person will climb with the child and two other people will belay.
"The major challenge is awareness. We're a fairly small group and a lot of people really don't know our name," Shaker said. "I would love to see our name more popular—that would mean more funding, a bigger facility—that would mean more kids being helped."
Volunteer Renu Cheng said one of the dreams is for Peak Potential to have its own building where rock climbing could be offered all day for the children. The program is currently held in the New Jersey Rock Gym.
"When a child comes in, they're using their walker or they're holding hands to walk and having difficulties, and maybe they'll get, you know, halfway up the wall," Renu said. "But by the end of those 12 weeks, it's an amazing change."
For more information about how to volunteer or donate funds, visit the Peak Potential website.
Image copyright iStock/JackieSmithson