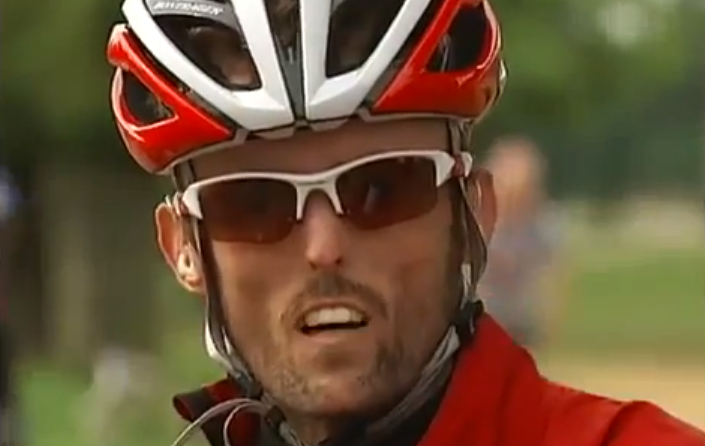 It was when Tom Staniford was 12 years old that he began to lose fat from his face, limbs, and the soles of his feet. He also started to notice that his hearing ability was decreasing. He and his family had growing concerns for his health and were desperate to figure out what was happening.
Now, at age 24, Staniford has been told he has MDP (mandibular hypoplasia, deafness, and progeroid Features), which is one of the rarest genetic disorders in the world.
"I was just like any other kid, but without a protective cover of fat, my skin did not stretch," he said. "My muscles tightened to provide a form of protection, and it was that which made being picked up very painful. But at the time, we didn't know any of this."
However, Staniford has not let his condition stop him from doing what he loves—cycling. The six-foot-three professional para-athlete weighs a mere 145 pounds. He was born at an average weight but began to lose the fat on his body throughout childhood and his teenage years. Now, he has only 40 percent of the muscles that an average man has, and wears hearing aids, even at his young age.
"In some ways, identifying the syndrome behind my symptoms shouldn't be important—a name is just a name, after all—but it is reassuring to know that there are other people with the condition and that we can lead relatively normal lives," he told The Daily Mail. "What could prove crucial, though, is enabling me to be properly classified in competitions so that I am not competing at an unfair disadvantage against others.
"I hope to be able to compete for Great Britain in the 2016 Paralympics and this finding could make a real difference to my chances."
Because of his condition, Staniford does not have any support from natural cushioning, so sore feet make it difficult for him to stand for long periods of time and he is at a heightened risk of breaking bones. One of the things doctors found so confusing about MDP, which only eight people worldwide suffer from, was how Staniford had high levels of fat in his blood despite not being able to store fat. Because of this, he developed diabetes, which is typically seen in overweight people.
"Tom's condition has been a puzzle to us for many years. We could see the symptoms, including the very unusual case of Type 2 Diabetes in someone with no obvious body fat, but did not know what was causing them," said Andrew Hattersley, a professor and Wellcome Trust senior investigator, in the article. "We had to look at 30 million base pairs (chemical components of DNA) in Tom's DNA, and similar numbers in his family members and other patients, to identify the single mutation. This would not have been feasible even a couple of years ago."
The law graduate has already been crowned the British National Para-Cycling Circuit Race Champion and dreams of winning gold at the Paralympics in Rio 2016, the article stated.
Staniford said one of the biggest supporters in his career is his girlfriend, 23-year-old Alice Miller, who he lives with in London.
"Living with Tom, I've had to learn about what he eats. He has to have a controlled diet because of his diabetes and metabolism. But that's about it – he does most of the cooking and shopping and I just go along to pick out the cakes," Miller told The Daily Mail. "When I look in to my future I see Tom there. We've been together so long that we know each other's strengths and weaknesses and I don't think there would ever be anything that would get in the way of that."
Image is a screenshot from video by NewsChannelVideo on YouTube