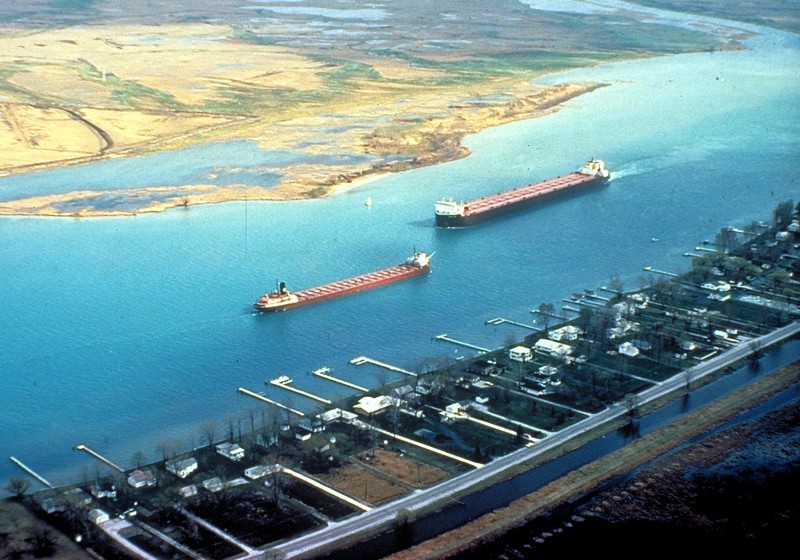 A Canadian man was caught earlier this week attempting to smuggle more than eight pounds of marijuana from Canada to the U.S. through the St. Clair River while scuba diving. The diver, 24-year-old Jesse James Thomas Zunti, is a resident of Windsor and was apprehended by the U.S. Border Control at 1 a.m. on Monday when he surfaced near Marine City.
CBS Detroit reported that it was a concerned citizen who first notified the police of someone swimming across the St. Clair River. Remote camera operators at the Operational Integration Center at Selfridge Air National Guard Base were called next, and were able to locate him in the river.
The camera operator relayed to agents on the ground that the man appeared to be pulling a dry bag used by divers behind him, the report stated. When Zunti emerged from the water, agents found a large, watertight PVC cylinder that contained the marijuana.
Following the finding, Zunti was turned over to the St. Clair County Drug Task Force, which CBS Detroit said accepted the case for prosecution. His bond was set at $100,000 cash/surety during an arraignment held Wednesday. He is currently being held at the St. Clair County Intervention and Detention Center waiting for his September 4 preliminary hearing with Judge Michael Hulewicz in Marine City District Court.
The local officials agreed this is the first time they have seen someone attempt to smuggle marijuana underwater across the river.
Image from DanMS on the Wikimedia Commons