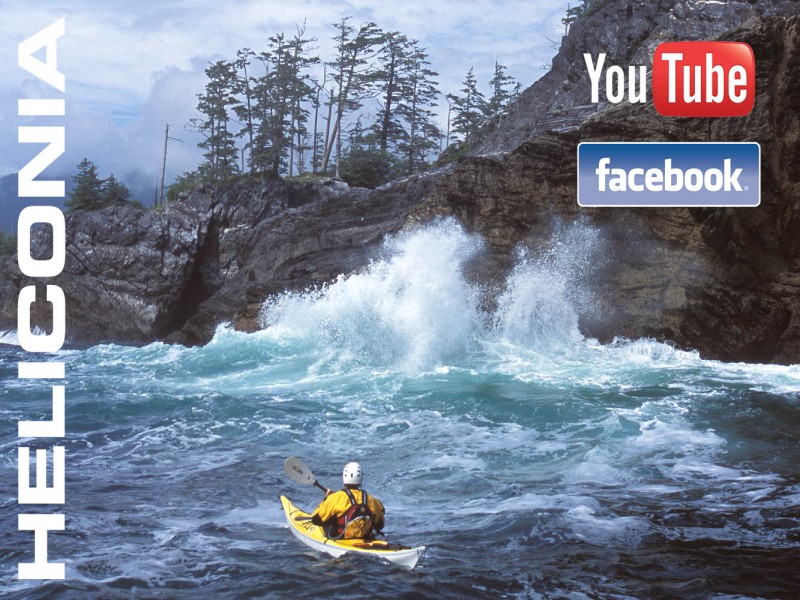 Heliconia, a leader in outdoors TV and WebTV production and distribution, is excited to announce that its paddlesport social media network has hit the 50,000 benchmark for both YouTube subscribers and Facebook fans—making it the largest in the paddle sports industry.
Paddling TV is Heliconia's YouTube network, which includes dedicated channels for recreational paddling, sea kayaking, canoeing, kayak fishing, whitewater paddling, and stand up paddling.  With over 50,000 YouTube subscribers looking forward to the weekly video releases, and 750,000 monthly video views, Paddling TV has become the single most effective means of communicating through video to paddlers around the world.
Go Paddle is Heliconia's Facebook community. More than 51,000 engaged Go Paddle Facebook fans look to Heliconia for daily updates on new videos, photos, tips, and fostering a likeminded, paddle sports community.
"As a DVD producer, we were excited to reach 25,000 paddlers with one of our DVDs," says Heliconia President, Ken Whiting.  "Now we're reaching the same number of paddlers every 24 hours."
With upcoming shoots in Baja, Florida, Tahiti, Puerto Rico, California, New England, Ontario, and Oregon, followers and fans alike will continue to be entertained by new and exciting paddlesports viewing.
Image courtesy Heliconia