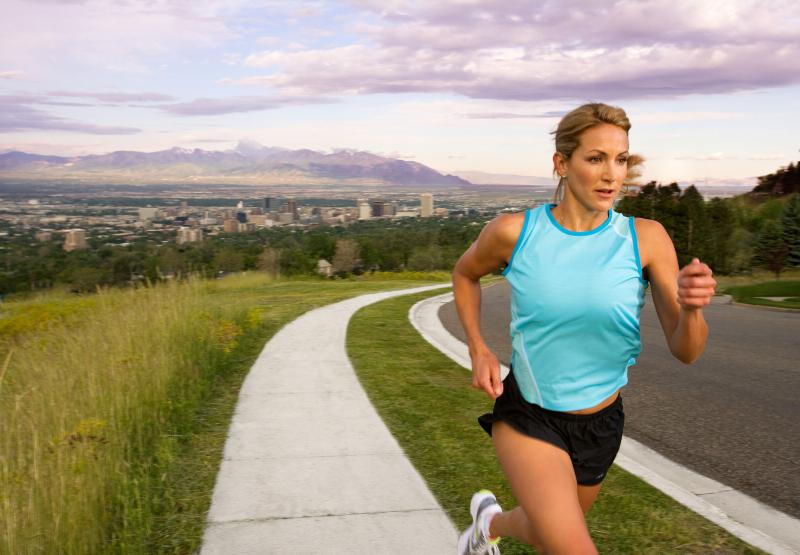 Runner's World General Manager and Editor-in-Chief David Willey announced that two-time Olympic Gold Medalist Summer Sanders will participate in the Runner's World Half Marathon and Running Festival presented by Altra Zero Drop Footwear, Oct. 18-20 at ArtsQuest Center at Steelstacks Campus in Bethlehem, PA.
Sanders, who won two gold medals, one silver and one bronze as a swimmer in the 1992 Barcelona Games, will help host the Kids' races on Friday afternoon Oct. 18, run the 5K and 10K on Saturday, Oct. 19 and the Half-Marathon on Sunday, Oct. 20. Running all three races will earn her a special 'Hat Trick' commemorative hat in addition to the race medals. Sanders will also appear on at least two seminar panels on Saturday afternoon.
An avid runner, Sanders finished the Boston Marathon this year in 3:33:13. She has also run the New York City Marathon and Chicago Marathon, and will run the 2013 New York City Marathon with Runner's World.
"There is nothing in this world that I love more than my family," Sanders said. "To be able to share the joy of running with them at the Runner's World Half Marathon and Running Festival where we can all participate together is as close as you can get to a perfect weekend. I cannot wait to be a part of it."
The weekend-long Festival will feature live music, a health and fitness expo, running-themed speakers and seminars, movies and special events for participants. Previously, the race announced that legendary race director, philanthropist, motivational speaker, and accomplished athlete Dave McGillivray will be the keynote speaker. Runners looking to register for any of the races or the keynote speech can do so at www.RWHalf.com.
Following retirement from swimming, Sanders pursued a career in television. Her broadcast highlights include: eight years co-hosting NBA Inside Stuff, becoming the first female game-show host on Nickelodeon at Figure It Out, acting as an Olympic analyst and host for NBC during the 1996, 2000, 2002 and 2010 Olympic Games, being a Today Show special contributor from 2000-2004, and hosting Fox's hit sports show The Sports List. She hosted Yahoo! Sports award winning web series Elite Athlete Workout and was their Olympic host and analyst at the 2012 Games. She has also worked as a sideline reporter for the NBA, WNBA, and the US Open, as well as a correspondent for Good Morning America, The Rachael Ray Show, and Universal Sports Network. Sanders was one of the first broadcasters on the Pac-12 Network, and recently started a production company, Blackline Media, where she is creating, producing and hosting "Find Your Fitness" for MSN Healthy Living.
At Stanford, Sanders earned 10 individual and relay national titles, was named NCAA Swimmer of the Year in back-to-back seasons and propelled the Cardinal to the 1992 National Championship. She is also the author of the "Champions are Raised not Born: How My Parents Made Me a Success."
She is married to Olympian and former U.S. Ski Team Alpine racer Erik Schlopy and has two children, Skye and Spider. Follow Sanders on Facebook, Twitter (@SummerSanders_) or www.SummerSanders.net for her latest updates. You can follow the Runner's World Half & Festival on Facebook and on Twitter at @RWHalf for continuous news on the event.
Image courtesy Lori Adamski-Peek/ Runner's World