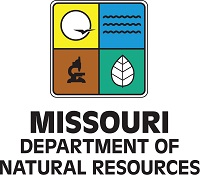 The public is invited to an informational meeting on Saturday, August 24 at Pershing State Park near Laclede. The meeting will begin at 7 p.m. in the amphitheater at the campground.
Recent accomplishments at the park and future plans will be highlighted. Visitors are invited to share comments on the park's services and operations. This informational meeting is part of an ongoing effort by Missouri State Parks to ensure citizens have input on facilities and services offered in state parks and historic sites.
A visit to Pershing State Park is also a great opportunity to log miles as a part of the Governor's 100 Missouri Miles challenge. To celebrate Missouri's distinction as the "Best Trails State" and to encourage Missourians to enjoy the outdoors, Governor Jay Nixon and First Lady Georganne Nixon are inviting Missourians to join them in completing 100 Missouri Miles of outdoor physical activity by the end of the year.
For more information and to take the Challenge, visit 100MissouriMiles.com. Participants can also share adventures, post photos and learn about upcoming events by connecting with 100 Missouri Miles on Facebook and Twitter.
Pershing State Park is located 18 miles east of Chillicothe or seven miles west of Brookfield on Highway 36 in Linn County. The park's campground is located approximately one mile south of Highway 36 on Missouri Route 130. Individuals requiring special services or accommodations to attend the meeting can make arrangements by calling the park office at 660-963-2299. For information about state parks and historic sites, visit mostateparks.com. Missouri State Parks is a division of the Missouri Department of Natural Resources.
Logo courtesy Missouri Department of Natural Resources.