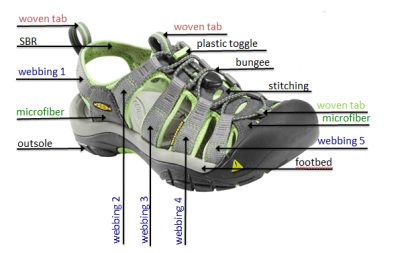 KEEN fans have something new to cheer about this summer as KEEN unveils customization for the iconic Newport H2 sandal. With more than 80 colors to choose from and over 65 million possible color combinations to create, KEEN fans can lead the design process creating sandals as unique as they are.
"Ten years ago, KEEN revolutionized footwear with the introduction of the original hybrid Newport sandal," said Christa DePoe, vice president …. "Now, fans can make our #1 style their own. We look forward to seeing the unique looks and great color combinations our fans come up with."
Customization is available on keenfootwear.com for the men's and women's Newport H2. Each piece of the shoe from outsole to laces, including the individual webbing straps, bungee laces, stitching, footbed, and more can be changed. People also have the ability order pairs made of different sizes or just one shoe.
Once designed, these colorful sandals ship directly from factory to fans in about 2 weeks.
Image courtesy KEEN Inc.