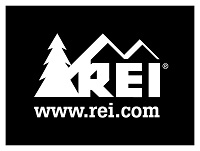 Adventurers in Knoxville, Tenn. can gear up for even more outdoor experiences thanks to a new REI location opening in the fall of 2014 at Papermill Plaza.
REI offers the top brands of gear and apparel for camping, climbing, cycling, fitness, hiking, paddling and travel. The 23,500 square-foot Knoxville store will be located at the northeast corner of Papermill Drive and Kingston Pike Road. REI Knoxville will house a bike shop to provide expert assembly and repair services, and a community space to host outdoor-related classes, presentations and events.
"As an outdoor retailer, REI is committed to inspiring and educating people to lead active lifestyles," said Gail Kirkland, REI retail director for the South district. "Our expertise, programming and products will enhance anyone's trips to explore outdoor places, like Great Smoky Mountains National Park."
REI is the nation's largest consumer cooperative with 5.1 million active members. While anyone may shop with the retailer, REI members pay a one-time $20 fee and receive a share in profits through an annual member refund. Members also receive discounts on REI Adventures trips and REI Outdoor School and in-store classes. REI Knoxville is the co-op's second location in Tennessee, joining a store in Brentwood. There are currently nearly 4,000 members in the Knoxville area.
The retailer will hire approximately 50 new employees for the new store. Candidates can apply online beginning next summer at http://www.rei.com/jobs. REI employees receive a variety of benefits, including incentive pay, retirement contributions, and generous product and service discounts. For 16 consecutive years, the company has been recognized as one of FORTUNEmagazine's "100 Best Companies to Work For," and is currently number 17 on the 2013 list.
REI is committed to inspire, educate and outfit its members and the community for a lifetime of outdoor adventure and stewardship. To support this mission, the retailer partners with local nonprofits that restore and maintain well-known trails, parks and waterways through grants and event promotions. The new store will expand these partnerships to the Knoxville community.
Logo courtesy REI