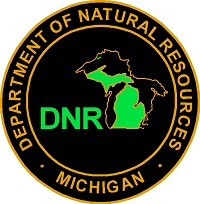 The Department of Natural Resources (DNR) is currently seeking support from partners and sponsors for 2014 outdoor recreation events and initiatives. Opportunities include volunteering as an instructor for various statewide campaigns, sponsoring statewide event campaigns, and donating to projects such as the Outdoor Adventure and Discovery Center in Detroit or the Mill Lake Outdoor Center in Chelsea.
"Our goal is to develop mutually beneficial relationships," says Ron Olson, DNR Parks and Recreation Chief. "We are seeking to create partnerships that are good for parks, good for visitors and help build businesses."
The Outdoor Adventure and Discovery Center, nestled along the Detroit River Walk, offers several sponsorship opportunities, from exhibit and display sponsors to naming rights on the building. Entities interested in promoting stewardship and enjoyment of Michigan's natural resources have an opportunity to inspire millions annually through this experience-based center.
Michigan state parks offer several statewide event series annually to attract new visitors to Michigan's woods and waters. In 2014, individuals, businesses and organizations can volunteer at state parks, trails and harbors for programs like Recreation 101, which offers free, intro-to classes with all the gear and expert instruction provided. The new Fresh Air Fit program is seeking instructors who would like to offer their group fitness programs outside.
Both of these programs, as well as several other statewide campaigns, are also available for sponsorship: Meteors & S'mores, an astronomy event taking place during the Perseid Meteor Shower; Michigan Trails Week, which celebrates our state's extensive land and water trail system, and many more.
"I love partnering with the DNR because it truly is a win-win situation," says Alaina Perry from West Marine, a volunteer kayaking and paddle boarding instructor for the Rec 101 program. "I get to form great relationships, and from a business standpoint, we get promoted to many people that wouldn't otherwise know about us."
There are many ways to partner with the DNR, from sharing event information in your business to sponsoring a cabin. If you or someone you know may be interested in partnering with Michigan State Parks, please contact Maia Turek at 989-225-8573.
However, all Michigan residents can show their support for state parks and trails by checking "yes" for the Recreation Passport when renewing license plates with the Secretary of State. This $11 ($5 for motorcycles) keeps programs such as Rec 101 and Fresh Air Fit going, as well as helps maintain trails and other recreational opportunities. The Recreation Passport is an easy, affordable way for residents to enjoy and support outdoor recreation opportunities in Michigan. In addition, Recreation Passport holders can experience real savings at businesses and retailers that participate in the Passport Perks discount program. The Recreation Passport is valid until the next license plate renewal date. Nonresidents can purchase the Recreation Passport ($30.50 annual; $8.40 daily) at any state park or recreation area or through the Michigan e-Store at www.michigan.gov/estore.
Learn more about this creative way of sustaining Michigan's outdoor recreation and natural resources at www.michigan.gov/recreationpassport. For information on Passport Perks shopping discounts or how businesses and retailers can enroll in the program, visit www.michigan.gov/passportperks.
Logo courtesy Michigan Department of Natural Resources