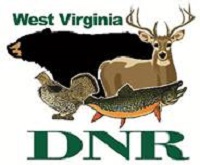 Although school is back in session in many counties in West Virginia, activities at Beech Fork State Park near Huntington and Barboursville continue to encourage campers and park visitors to stay outside and enjoy late summer weather. The campground remains busy and the park is offering several vacation cabin promotions. Beech Fork features a 375-site campground and six contemporary cabins that may be reserved year-round. Activities, open to the public and scheduled for August 15 – 18, 2013, at Beech Fork State Park include:
Thursday, August 15
5 p.m. – Meet at the dock for a Paddle Boat Race. Each boat must have someone over 16 years of age on board. There will be FREE ice cream for the boat that comes in first!
Friday, August 16
6 p.m. – Hay ride – Meet at the Park Headquarters/ Camper's Corner. All ages are welcome. Children must be accompanied by an adult.
Saturday, August 17
1 p.m. – Lost Trail Hike – This is a great hike for those looking for a good workout or who are interested in park flora and fauna. This trail offers great views. Enjoy the opportunity to have a free guide through this trail that contains many switchbacks. Meet at the Moxley Branch bathhouse and look for the naturalist in uniform with a back pack. Be sure to bring water and good footwear, as this hike is about 3.5 miles.
4 – 5 p.m. – Bocce Ball and Cornhole
5:30 p.m. – Nature Trail Investigation – See what you can find along the Nature Trail. We will take bug examination boxes, a favorite for the kids, and maybe catch some cool critters.  Meet the park naturalist at Camper's Corner.
8 – 9 p.m. – Fire Building and Marshmallow Roast – Meet at the campfire circle near the Overlook Trail. Anyone interested in seeing how a fire can be built without the use of matches or a lighter? The naturalist will be using a flint starter.  Free marshmallows for roasting will be available following the fire building activity.
Sunday, August 18
1 p.m. – Mary Davis Trail Hike – This is a great hike that will challenge most and contains many side trails. Dress appropriately for warm weather, bring plenty of water, and plan to hike for about 3 ½ hrs. This trail consists of many inclines so good footwear is a must. The total trail length is about seven miles. Bug spray and sunscreen may also make this trip more enjoyable.  Meet at Moxley Branch Bath house. Parking is at the parking lot across from Moxley Branch.
Call 304-528-5794 or visit www.beechforksp.com for information about Beech Fork State Park and scheduled activities and events.
West Virginia Division of Natural Resources