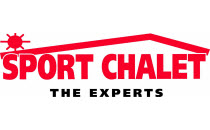 Sport Chalet, Inc., a specialty sporting goods retailer, is making it easier for runners to train effectively right out of the "gait." By accurately fitting athletes with the correct running shoe through extensive online shoe advice, a vast selection of styles including top industry brands, such as adidas(TM), Asics(TM), Brooks(TM), New Balance(TM), Nike(TM), Reebok(TM) and Saucony(TM) and custom in-store gait assessments, Sport Chalet customers can successfully meet their running goals.
Running shoe styles for men and women are available for purchase at the 52 store locations throughout Arizona, California, Nevada, and Utah and also can be found through the Sport Chalet online store. The online store makes it easy for customers who have already determined their perfect running shoe to simply make a repeat purchase. For those looking to get educated, prior to selecting their shoe of choice, Sport Chalet offers online shoe advice to help define pronation, foot and gait type.
Customers near a Sport Chalet store location can also take part in a complimentary, in-store gait analysis conducted by a Sport Chalet Expert to determine the athlete's correct running shoe based on stride, body type and fitness goals. The 15-minute assessment examines the different factors that go into each individual's running style, resulting in an educated product recommendation.
Whether shopping online or in-store, below are five tips from Sport Chalet Running Expert and Footwear Buyer, Robert Follett, on how to choose the correct running shoe:
Move Your Feet – How your foot rolls from heel to toe is referred to as 

pronation and is an indication of where your foot takes most of the shock 

while running. An uneven roll that causes the outside of your foot to 

absorb the most shock (underpronator) requires a cushioned running shoe 

like the Asics Gel Nimbus Running Shoe. If there is too much roll from 

the outside to the inside of your foot (overpronator), a motion-control 

running shoe like Brooks Men's Beast Running Shoe is a solution. For an 

even roll (neutral pronator), styles like the Saucony Ride Running Shoe 

for women and adidas Supernova Glide Running Shoes for men provide the 

best stability and comfort.

Consider Your Arch Height – For high arches, a running shoe like New 

Balance 990 Running Shoe offers added cushioning. A low arch pairs best 

with styles that are designed for motion-control, and normal arches 

should consider running shoes with added stability, such as the Asics 

GT-2000 Running Shoe for women.

Think About Your Environment – Depending on what type of surface you run 

on and in what type of weather (cold, wet, hot, humid, etc.), the 

characteristics of your running shoe should vary to accommodate your feet 

in any environment. Among others, explore lightweight, ventilated, trail 

or water-resistant running shoe styles.

Exercise Your Brand – While you may have a loyalty to one brand, 

remember to keep your options open when deciding on what running shoe 

works best for you. Different brands offer different features, so it 

might benefit you to switch brands that align with your fitness 

milestones.
"It is our mission to provide athletes and running enthusiasts with not only the best selection of footwear but also, a personalized experience that matches the customer with the correct equipment based on their fitness needs," said Follett. "This personalized experience is fielded through our highly trained Experts who post weekly tips on the blog and are staffed to help test, fit and ensure you're on your way to your running goals."
For more information on Sport Chalet's selection of running shoes and footwear, and to find the Sport Chalet location nearest you, visit www.sportchalet.com. To speak with a Sport Chalet Expert or for additional media inquiries, contact [email protected].
Logo courtesy Sport Chalet, Inc