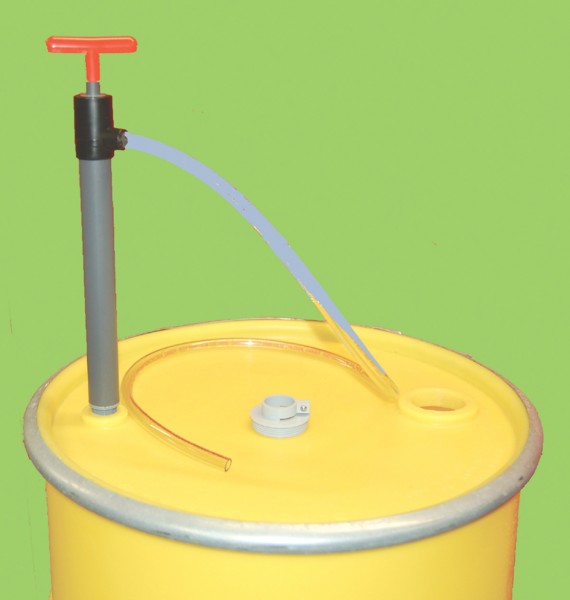 Proper winterizing keeps marine equipment in top shape, helping to guarantee owners of many more seasons of enjoyment. The Fresh Water Anti-Freeze Drum Pump from Beckson Marine assures service users of an easy transfer of anti-freeze from a 55-gallon drum to a smaller container for fresh water line treatment. The pump relies on gravity to transfer fluids through siphoning, with no strenuous pumping on the user's part.
Once fluid begins flowing from the drum to another container located beneath it, siphoning continues until the pump's handle is pulled to the full "up" position. The discharge hose will still be full, so care should be exercised not to overfill the receptacle container. The PVC drum pump's special valves are compatible with non-toxic, propylene glycol anti-freeze. The unit is not intended for use with other chemicals.
Included with the pump is a pick-up tube measuring 36″, long enough to reach the bottom of the drum, as well as a 48″ outlet hose. Beckson also makes adapters that attach to the threaded opening bungs of most drums.
Beckson Marine has produced reliable, high quality plastic hand pumps for over 50 years. The company also manufactures an extensive range of ports, hatches, vents, deck plates, fasteners and hoses.
Contact Beckson Marine, 165 Holland Ave., Bridgeport, CT  06605. Email: [email protected]; Visit www.beckson.com.
Image courtesy Beckson Marine