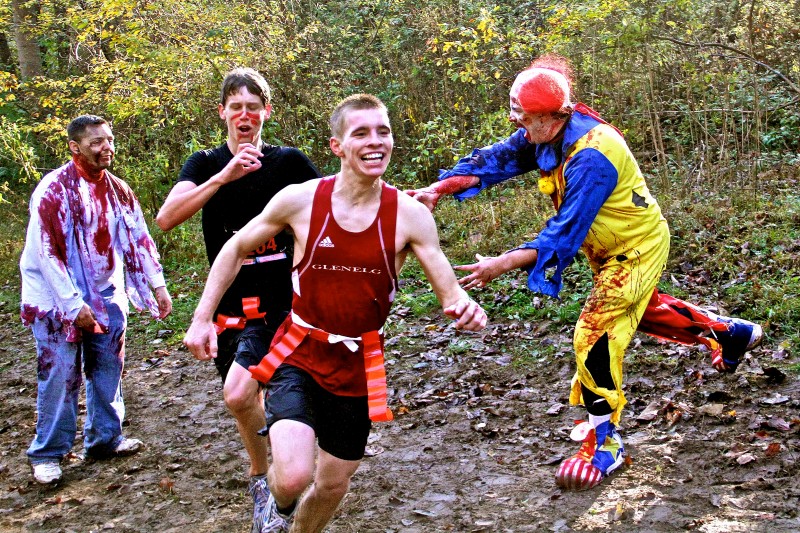 Whether it's the Warrior Dash or a Color Run, themed races are rising in popularity. Providing an easy way for people to participate in their first race, these runs are more relaxed and incorporate fun features that help take the pressure off running competitively.
An article on everymove.org listed the top 10 adventure races, which included the Run for Your Lives event–an obstacle course where people dressed as zombies chase the participants. There are similar races to this zombie run, such as the Night of the Running Dead, which TIME named on its list of top fun runs.
An option for those with a sweet tooth is the Hot Chocolate 15K/5K, where participants are given hot chocolate and chocolate fondue with dippers at the finish line, giving them something to work toward during the run.
These runs do not necessarily cater to elite athletes, as many are either not timed or advertise that walkers are welcome, such as with the Turkey Trot. These events, however, are great for a group of friends or family that includes runners of all skill levels.
Author of the blog Jane Likes to Run discussed the appeal of these races in a recent post.
"Although this got me thinking, have we as 'serious' runners lost sight of how to run for fun?  Have we lost sight so much that we find these races absurd?" she said. "When is the last time you have just run a race for fun? And I don't mean just not having a time goal, I mean actually running it just to run, and you don't even look at the clock when you finish?  Probably never."
She participated in a Warrior Dash to see exactly what the event entailed. She said not only did the crew fail to tailor the event to the location, making it seem impersonal, but the rules were too strict. You were not allowed to bring water or any other food item into the area, she said, something that is encouraged in most other races to increase hydration and energy. Most importantly, she said the cost she paid of about $50 to $60 to enter was simply too much.
Even though her experience was not what one would call enjoyable, she did say this is a great way to get an introduction to running races for beginners. Once finishing a zombie race or color run, participating in more serious runs in the future may seem more tangible.
Image from Rschuman on the Wikimedia Commons