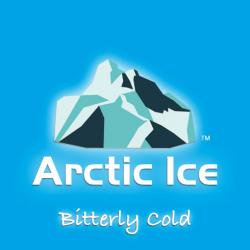 High performance reusable cooler insert manufacturer, Arctic Ice, LLC wrapped up their first Sport's Inc Buying Group trade show in Denver, Colorado with overwhelming reception. The concept of controlled temperatures in the outdoor cooler market has definitely caught on as the dealers see the advantages of the "Add On" sale with the high performance coolers they currently offer.
"The R.O.I. for a product such as Arctic Ice is extremely rapid and the performance capabilities only add to the products value. Never before could an outdoor enthusiast control the temperatures in coolers for prolonged periods. Alaskan Series offers a refrigerator environment while Chillin' Brew quenches the thirst with beer cave temps. Using the Tundra Series, you can now even take ice cream on a camping trip or leisure canoe outing" quoted Brandon Mason, Sports Inc. sales representative.
Look for Arctic Ice to be at other upcoming Buying Group shows and take advantage of the amazing HOT SHOW deals that they are extending at these trade events. For more information about Arctic Ice, please look them up online at www.arctic-ice.com or following them at www.facebook.com/bitterlycold.
Image courtesy Arctic Ice