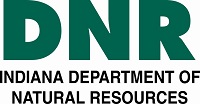 The biggest hands-on outdoor recreation event in the state has a new name and new possibilities, thanks to a new partnership with the Central Indiana Ford Dealers.
The newly-minted Ford Hoosier Outdoor Experience will take place Sept. 21-22 at Fort Harrison State Park in Indianapolis.
The event is designed to introduce outdoor activities to visitors who have never tried them. A record of approximately 24,000 visitors participated in last year's program. Admission and all activities will continue to be free to the public.
"This is a unique opportunity to highlight Ford's commitment to the environment and outdoor recreation," said Bud Colglazier, dealer principal of Don Hinds Ford and a Ford Dealer Advertising Board member representing the Central Indiana Ford Dealers. "It also offers us a chance to showcase how Ford vehicles adapt to all outdoor lifestyles, from family trips to state parks to fishing trips with friends to an avid mountain biker's trek to the trails. We are proud to be a part of the 2013 Ford Hoosier Outdoor Experience."
Bourke Patton, executive director of the Indiana Natural Resources Foundation, said the sponsorship can help an already great event reach unprecedented levels.
"Now we can guarantee the program remains free for all families," Patton said. "Together we will drive more people to explore the various opportunities for outdoor recreation available across Indiana — that's the real beauty of Ford's involvement."
The Ford Hoosier Outdoor Experience is presented by the Department of Natural Resources and the INRF. For more information, see HoosierOutdoorExperience.IN.gov.
Indiana Department of Natural Resources