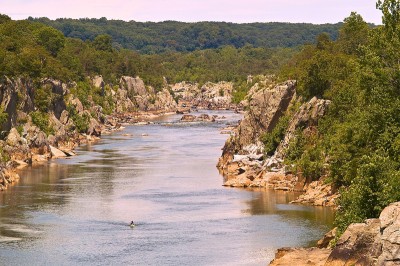 FIRST DESCENTS, a Denver-based non-profit organization providing free outdoor adventure therapy for young adults with cancer, is excited to announce a new program location on the Potomac River which will take place this August 18-23rd.
Approximately fifteen young adult cancer fighters are slated to attend the inaugural event, which will allow participants a chance to experience kayaking along one of the most learnable rivers in the country, the Potomac River, just 15 minutes from the heart of the city.
The program will take place at Mather Gorge, down river from Great Falls and situated on the Virginia-Maryland border. This section features warm water, friendly rapids and a lush, beautiful landscape.
"This is the first program of its kind in this area," says Brad Ludden, CEO and founder of FIRST DESCENTS. "We're really excited to offer a program on one of the most amazing and underrated rivers in the country."
Guests will stay at the secluded, rejuvenating Rockwood Manor near Great Falls. Rockwood Manor is minutes from the Potomac River put-in and easily accessible hiking trails.
"Active Nature, a top-tier instructional outfitter in the area, will offer instruction for the week," says Ludden. "We're looking forward to an experience that is nothing short of incredible."
Image courtesy First Descents