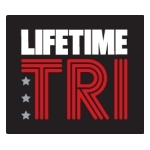 Sunday, August 3, 2014 will mark the 14th running of the New York City Triathlon, New York's only international distance triathlon. The race, now owned by Life Time – The Healthy Way of Life Company (NYSE: LTM) and produced by its premier endurance events division Life Time Athletic Events, joins the renowned Life Time Tri Series, which currently includes eleven races throughout the country.
he New York City Triathlon launched in 2001 as a part of NYC's Olympic bid effort with less than 700 people participating in the inaugural race. By 2009, the triathlon was selling out in just minutes following the opening of registration, and by November of 2010, due to its immense popularity as the most in-demand international distance triathlon in America, the race began utilizing a lottery system. The lottery for the 2014 New York City Triathlon is scheduled to open on Nov. 1, 2013. More than 3,000 athletes are expected to swim, bike and run through Manhattan's west side for the 2014 event.
"As The Healthy Way of Life Company, Life Time is committed to helping people embrace and lead healthy, active lives through the interest-driven programming offered at our 106 Life Time destinations, and the more than 100 athletic events we produce annually," said Eric Buss, Life Time executive vice president. "We're thrilled to add the New York City Triathlon to our events portfolio, which includes beginner to ultra-distance triathlon, running and cycling events. We welcome the opportunity to contribute to the rich tradition of this special event and expanding the world-class participant experience."
John Korff, organizer of the race since it originated, added, "The New York City Triathlon has seen tremendous growth and success over the past 13 years. It began as a small race with a group of fearless athletes jumping into the Hudson River; to one of the marquee events in New York City—and the only international distance triathlon in the state. Looking ahead, Life Time will bring added resources and triathlon expertise to elevate this iconic New York event to the next level.
"At the same time, the individuals who have produced the event since the beginning will remain in place ensuring the transition is seamless for everyone involved – most importantly, our loyal participants."
Now in its 7th year, the 2013 Life Time Tri Series features several of the country's signature triathlons, including:
Nautica South Beach, April 7, 2013
Life Time Tri Cap Tex, May 27, 2013
Life Time Tri Minneapolis, July 13, 2013
Life Time Tri Chicago, August 25, 2013
Life Time Tri Tempe, September 22, 2013
Life Time Tri Dallas, October 6, 2013
Life Time Tri Oceanside, October 22, 2013
For more information on the Life Time Tri Series, visit lifetimetri.com. Information is also provided on Twitter @LifeTimeTri and the Life Time Tri Facebook page.
Logo courtesy Life Time Fitness