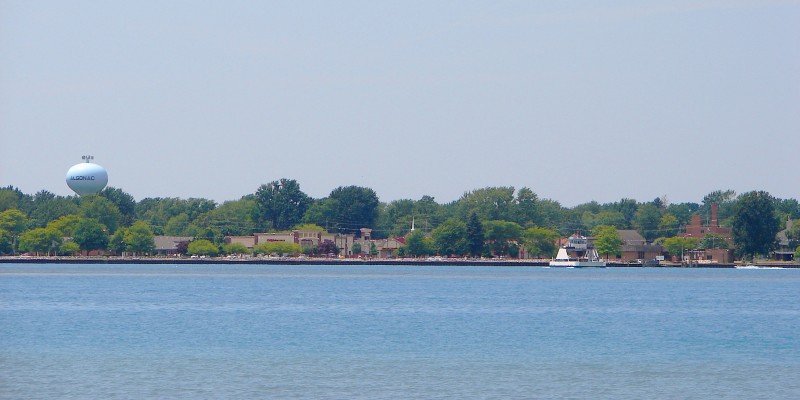 Earlier today, Michigan resident Jim Dreyer completed a 22-mile swim that took him down the state's southeast coast from Algonac to Belle Isle. While he set out to finish within 30 hours, the swim took Dreyer more than 50 hours, reaching the shore of Belle Isle at 11:15 a.m. Wednesday morning.
The Voice reported that he began the swim at 8:36 a.m. on Monday, with Dreyer calling the expedition one of the most difficult he has ever taken on. What made this challenge unique was that Dreyer chose to swim without a support boat and towed two dinghies behind him that carried 1,000 bricks in each.
Dreyer not only wanted to set a world record, but he wanted to bring awareness to the current state of Detroit.
"My pain is symbolic of the economic pain felt by the city of Detroit and families all across the state of Michigan trying to keep their heads above water," Dreyer said. "However, instead of sinking with the weight of our burdens, I believe that we can pull together and be the bricks that rebuild lives, rebuild communities, and strengthen the foundation of this great state."
According to The Voice, he is working with Habitat for Humanity of Michigan to assist in funding building projects for up to 75 affiliates through his fundraiser, the Cornerstone Strength Swim Campaign.
The bricks Dreyer towed during his swim are being sold to help raise funds for the campaign, and many include the signature of Dreyer, celebrities, and other well-known Michiganders.
Jim "The Shark" Dreyer has completed other endurance swims in the past. He uses his athletic career as a means of providing motivational support to others through his speaking events and books.
To learn more about Dreyer, visit his website.
Image from P199 on the Wikimedia Commons