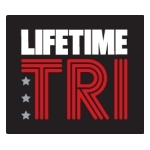 Maple Grove triathlon welcomes amateur, elite and avid triathletes, and those new to the sport of triathlon; Registration still open
Life Time Tri Maple Grove welcomes amateur, elite and avid triathletes, and those considering joining the fastest growing sport in the country. The event will start and finish in Weaver Lake Park featuring views of Maple Grove's charming landscape and the countryside of Plymouth and Corcoran. Triathletes can choose from two distances including a sprint distance as well as an international distance, both of which are open to individuals and relay teams.
WHEN:
Friday, August 23, 2013- Packet pick-up and expo from 3 p.m. – 7 p.m.
Saturday, August 24, 2013- Race day
Transition Opens: 5 a.m.
International Start: 7:30 a.m.
Sprint Start: 8 a.m.
Awards Presentation: 11 a.m.
WHERE:
Weaver Lake Park
8401 Dunkirk Lane N
Maple Grove, MN
COURSE: The Maple Grove Triathlon course crosses city limits of Maple Grove, Plymouth, Corcoran and Hanover so participants will capture views of lush Minnesota farmland.
The Maple Grove Triathlon features two challenging course distances:
Dare to Sprint
Swim: .3 miles/.48 km
Bike: 14 miles/22.5 km
Run: 3 miles/4.8 km
The International Dare
Swim: .9 miles/1.44 km
Bike: 26 miles/42 km
Run: 6.2 miles/10.0 km
REGISTRATION: Registration is still open at MapleGroveTriathlon.com. Life Time Tri Maple Grove also can be found on Twitter by following @LTFTriSeries and by liking the Maple Grove Triathlon: Dare to TRI Facebook Page.
Logo courtesy Life Time Fitness