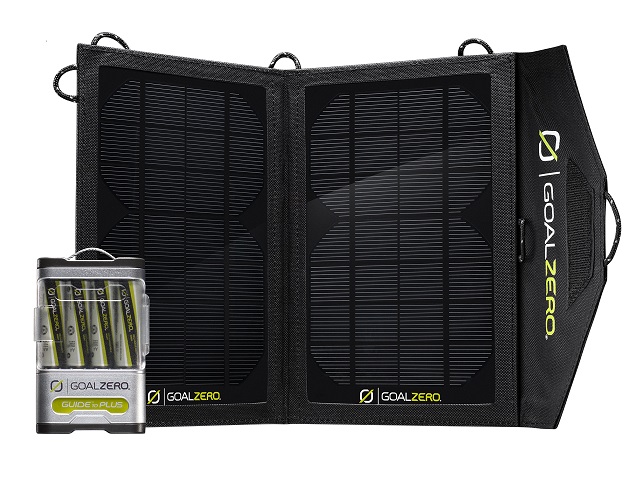 Goal Zero had products on display at last week's Outdoor Retailer Summer Market in Salt Lake City Utah, where the company was promoting one of its best-selling items.
"Our most popular product is our Guide 10 Plus, which is a solar recharging kit," said Goal Zero Account Manager Rich Moffat. "This is your portable cell phone charging kit. It's great for charging phones, your GoPro, your GPS, or other small handheld devices. It's very simple – you gather energy from a solar panel and collect this energy into a power pack and with that power pack there's a USB output. You can plug in via that USB and charge up your electronic devices or you have the functionality of having rechargeable batteries as well."
Retailing for $119.98, this charging pack is a great option for those who are simply looking for a starter kit and are opposed to sinking in too much money. The battery pack is included in the cost. Sold separately, the Nomad 7 Solar Panels retail for $79.99 and the Guide 10 Plus Battery Pack retails for $39.99.
This kit can give three recharges to an MP3 player, two recharges to a smartphone, a 50 percent boost to an e-reader, and a 25 percent boost to a tablet.
The website states, "Charge AA/AAA batteries from the sun or any USB port, then power your phone, MP3, GPS, or perk up your tablet in a pinch."
Image courtesy of Goal Zero