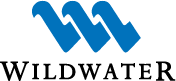 The Dog Days of Summer are named for the star Sirius, the Dog Star, and is associated with hot weather in July and August. There is no better place to escape the heat of summer than the Great Smoky Mountains and Blue Ridge Mountains. Generations of travelers and residents of the south moved to the mountains to escape the summer heat.  They could find relief with temperatures cooler by 10-20 degrees and would relax in the shadows of mountains and by the cool running creeks and rivers.
Not much has changed in over 100 years–the mountains are still where visitors flock to escape the heat. They still relax but, for over forty years, visitors have enjoyed the outdoors with Wildwater on white water rivers and in the treetops. A three generation family-owned business, Wildwater has taken over 1 million adventurers on their four white water rivers, Jeep Adventures and, in 2009, began sharing the newest outdoor adrenaline experience-zip line canopy tours. Wildwater is the largest provider of aerial adventures in the nation with five canopy tour courses in the southeast. Besides adventure they have created a unique lodging experiences in the form of Yurts on the Nantahala in western North Carolina and on the Chattooga in the Upstate of South Carolina. The rafting season runs from mid-March through mid-November, the canopy tours are available throughThanksgiving weekend.
They've recognized that travel planning has changed and Wildwater adapted by utilizing Twitter, Facebook and their own mobile web site for posting last minute deals and specials. Yes, for generations southerners have been drawn to the mountains and Wildwater has been with them every step of the way offering new and exciting adventures to continue the tradition of family vacations.  Online reservations are available 24/7 at http://www.wildwaterrafting.com, [email protected], or to speak to a travel specialist call (877) 247-5535.
Logo courtesy Wildwater Adventures