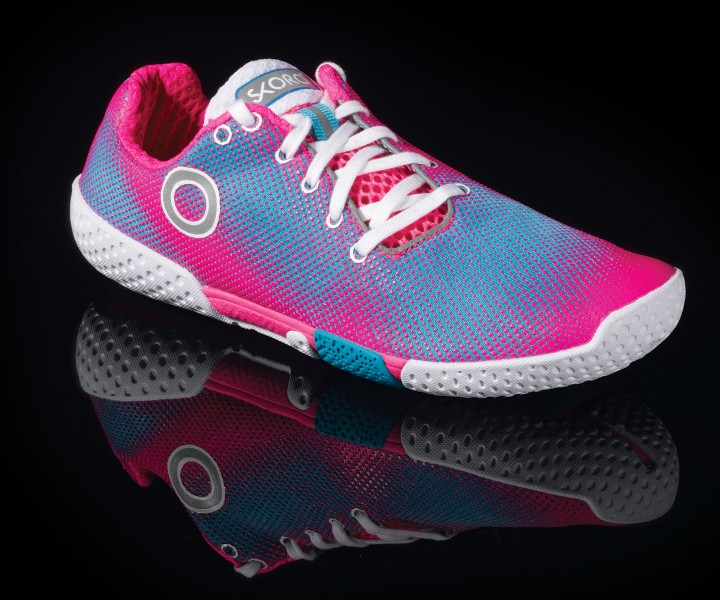 SKORA, a minimalist running shoe company from Portland, Orgeon, is focusing on integrating bright colors into this year's collection.
The brand noticed people responding well to the pops of color offered in the older collections, so they incorporated more for this coming year.
"They're also offering for the first time a cross-trainer," Storrs said. "It's going to be under $100. This is perfect for someone who wants to get into minimalist running because it offers a little bit more cushioning. It's a true cross-trainer – light and flexible."
He said although the shoe, the FIT, was not originally intended for CrossFit athletes, they have provided a huge market for the shoe.
One of SKORA's current top-selling shoes is the PHASE-X.
"This one is so interesting because it looks like a normal running shoe, until light hits it, and then the entire thing lights up," Storrs said. "It's a very safe shoe to run with – it's reflective everywhere. And for next spring, they're going to have some new colors for it."
The original PHASE-X in basic colors will be available in one month, and the additional colors will be available in March.
Image courtesy of Terra Public Relations.