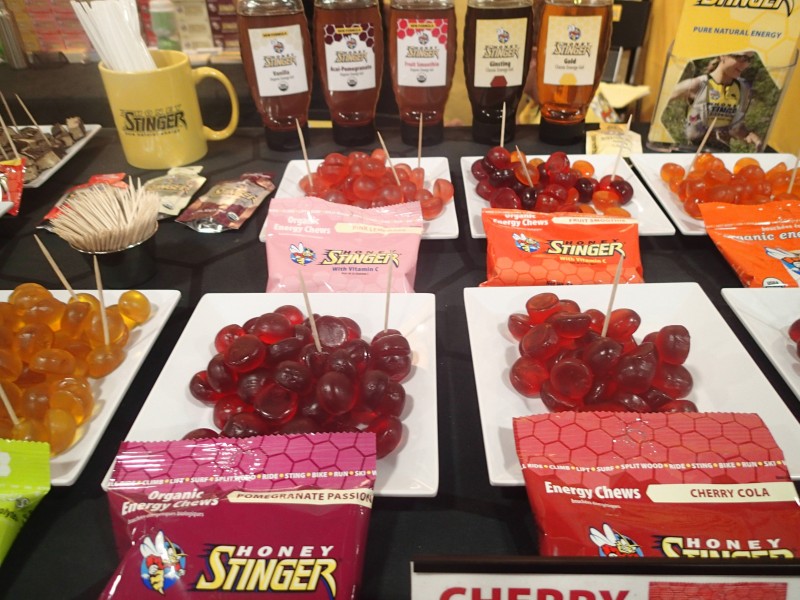 The concept of Honey Stinger was influenced by the EN-R-G bars created in 1954 by Ralph Gamber and his wife Luella, who owned a large honey business. In addition to the bars, the couple created packets of honey that provided a source of energy on the go. Now, more than 50 years later, honey is still being used as the main ingredient in the products. Honey Stinger was founded by a group of people that included the Gambers' son and grandson.
Today, the brand sells not only honey, but energy and protein bars, gels, chews, and waffles. This year there are new flavors such as Cherry Cola and Dark Chocolate Mocha Cherry as well as the incorporation of the waffle. Targeted mainly toward endurance athletes, these products provide a quick source of energy made from organic honey.
Bill Gamber, co-founder and president of Honey Stinger, developed the idea for the company not only from his family's previous honey products, but while he was competing in triathlons in Steamboat Springs, Colorado.
"He wanted to try to use honey rather than the Maltodextrin-based gels because he was getting some really hard gut rock," said Mike Shea from Backbone Media. "It took off and people really, really liked it."
The gels are now based from 50 percent organic honey and 50 percent tapioca syrup. He said this makes the consistency a bit thinner, so it's easier to get down and easier on the stomach.
"What's become the flagship product is the Organic Stinger Waffle," Shea said. "There's no high fructose corn syrup and no preservatives, so they're also great for kids. The waffle is based on a Dutch pastry, and rather than the caramel or chocolate syrup used like they do in Europe, we use organic honey."
For more information on Honey Stinger products, visit the website.
Photo by Ariel Black