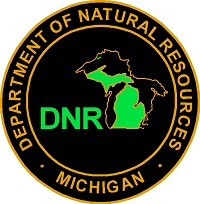 As part of the Department of Natural Resources' Recreation 101 program, Michigan state parks are offering free introductory recreation classes throughout the summer.
Rec 101 allows participants to learn a new skill and discover the many opportunities for recreation at Michigan state parks. Activities range from archery to windsurfing, and all equipment is provided free of charge for the Recreation 101 programs (there is a cost to participate in some of the Recreation 202 programs; see www.michigan.gov/rec101 for more details).
Below are several of the programs scheduled for the month of August:
Sleepy Hollow State Park (Clinton County)
Kayaking 101
Wednesday, Aug. 7, 5-7 p.m.
Geocaching 101
Saturday, Aug. 24, 10 a.m.-12 p.m.
Island Lake State Recreation Area (Livingston County)
Kayaking and Canoeing 202
Saturday, Aug. 10, 7:30-9:30 p.m.
Kayaking and Canoeing 101
Wednesday, Aug. 21, 3-4 p.m.
Midland R/C Modelers Flying Field (Midland County)
RC Plane Flying 101
Sunday, Aug. 11, 1-3 p.m.
Bay City State Recreation Area (Bay County)
Mushroom Hunting 101
Friday, Aug. 16, 10 a.m.-1 p.m.
Holly Recreation Area (Genesee County)
Disc Golf 101
Thursday, Aug. 22, 6:15-8 p.m.
Shiawassee State Game Area (Saginaw County)
Kayaking 101
Saturday, Aug. 24, 10 a.m.-12 p.m.
Some classes require advance registration. Please check the online event listing for details: www.michigan.gov/rec101.
Recreation 101 relies upon volunteer instructors who provide the equipment for the classes. Individuals or organizations interested in volunteering as Recreation 101 instructors can contact Maia Turek at 989-225-8573.
A Recreation Passport is required for all vehicles entering the state park. A Recreation Passport can be purchased at any state park or recreation area or through the Michigan e-Store at www.michigan.gov/estore.
The Recreation Passport is an easy, affordable way for residents to enjoy and support outdoor recreation opportunities in Michigan. By checking "YES" for the $11 Recreation Passport ($5 for motorcycles) when renewing a license plate through the Secretary of State (by mail, kiosk, online at www.expresssos.com or at branch offices), Michigan motorists get access to state parks, recreation areas, state forest campgrounds, non-motorized state trailhead parking and state boat launches. In addition, Recreation Passport holders can experience real savings at businesses and retailers that participate in the Passport Perks discount program. The Recreation Passport is valid until the next license plate renewal date. Nonresidents can purchase the Recreation Passport ($30.50 annual; $8.40 daily) at any state park or recreation area or through the Michigan e-Store at www.michigan.gov/estore.
Learn more about this creative way of sustaining Michigan's outdoor recreation and natural resources at www.michigan.gov/recreationpassport. For information on Passport Perks shopping discounts or how businesses and retailers can enroll in the program, visit www.michigan.gov/passportperks.
Logo courtesy Michigan Department of Natural Resources