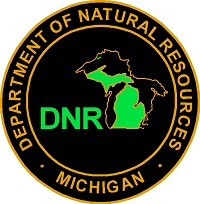 DNR teams up with McDonald's to promote Recreation Passport and healthy lifestyles; Discover Michigan Together Tour now hitting cities and state parks all over Michigan
The Michigan Department of Natural Resources (DNR) has been hitting the road with McDonald's to spread the message about living a healthy, active lifestyle with the Discover Michigan Together RV Tour. The program helps consumers understand and learn how to access many of Michigan's great natural resources like state parks, fishing areas, hiking trails, etc.
Discover Michigan Together features a 34-foot RV, sponsored by Michigan-based General RV. The tour — known as "Eat. Trek. Repeat." — invites Michigan residents to purchase the $11 Recreation Passport. Michigan state parks provide countless opportunities for getting active in the great outdoors, and the Recreation Passport connects to hundreds of experiences. Consumers can take their workout to the great outdoors at a Fresh Air Fit program or try their hand at kayaking, archery, windsurfing and much more for free with Recreation 101. Or discover why Michigan is becoming known as "the Trails State" by walking, biking or otherwise enjoying the state's vast network of trails.
The Discover Michigan Together Tour is visiting all sorts of Michigan festivals and events and stopping by many state parks, and at each stop visitors to the booth can enter for a chance to win a free RV rental from General RV and a free weekend of camping at one of four select state parks: P.H. Hoeft State Park (Presque Isle County), Interlochen State Park (Grand Traverse County), North Higgins Lake State Park (Crawford County) and Indian Lake State Park (Schoolcraft County). Upcoming stops include:
McDonald's Store (Coopersville)
Friday, Aug. 2, 4-7 p.m.
Coast Guard Fest (Grand Haven State Park)
Saturday, Aug. 3, 11 a.m.-4 p.m.
Branch County Fair Kids Day (Coldwater)
Tuesday, Aug. 6, noon-6 p.m.
Alpena County Fair (Alpena)
Wednesday, Aug. 7, noon-4 p.m.
South Haven Blueberry Fest (South Haven)
Saturday, Aug. 10, noon-6 p.m.
Calhoun County Fair (Marshall)
Tuesday, Aug. 13, noon-6 p.m.
Come see the Discover Michigan Together RV at an event this summer to enjoy healthy product samples from McDonald's, learn about Michigan state parks and the Recreation Passport program, and enter to win a weekend of camping with a free RV rental!
The Recreation Passport is an easy, affordable way for residents to enjoy and support outdoor recreation opportunities in Michigan. By checking "YES" for the $11 Recreation Passport ($5 for motorcycles) when renewing a license plate through the Secretary of State (by mail, kiosk, online at www.expresssos.com or at branch offices), Michigan motorists get access to state parks, recreation areas, state forest campgrounds, non-motorized state trailhead parking and state boat launches. In addition, Recreation Passport holders can experience real savings at businesses and retailers that participate in the Passport Perks discount program. The Recreation Passport is valid until the next license plate renewal date. Nonresidents can purchase the Recreation Passport ($30.50 annual; $8.40 daily) at any state park or recreation area or through the Michigan e-Store at www.michigan.gov/estore.
Learn more about this creative way of sustaining Michigan's outdoor recreation and natural resources at www.michigan.gov/recreationpassport. For information on Passport Perks shopping discounts or how businesses and retailers can enroll in the program, visit www.michigan.gov/passportperks.
Logo courtesy Michigan Department of Natural Resources