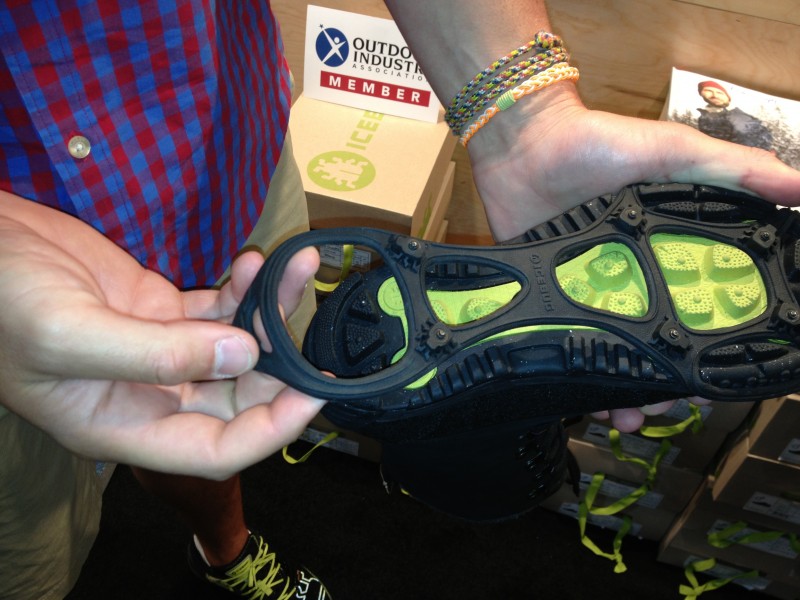 Icebug, a Swedish footwear company, has been around since 2001 and recently decided to expand the line to North America.
"They're finally bringing their spring and summer lines over to the states," said Jamie Storrs from Terra Public Relations. "All the winter products will be available this coming winter. The key thing with Icebug is traction, so if you look at the bottom of all the winter boots, they all have these carbite steel spikes on them."
Some of the shoes are sold without the spikes, but you can purchase the Bug Web System that hooks directly to the bottom of the shoes and adds in spikes easily.
"It's kind of a cool system, like spikes on demand," Storrs said. "If you're at a friend's house who has hardwood floors, you don't want to walk around with metal spikes, but when you leave you may want them."
Icebug carries everything from heavy-duty boots to lighter running and hiking shoes.
Some of the new running shoes the company has to offer incorporate an extremely sticky rubber that is perfect for trail runners by gripping to obstacles on the path, such as roots. The shoe will also repel moisture, keeping feet dry along the way.
Image by Ariel Black