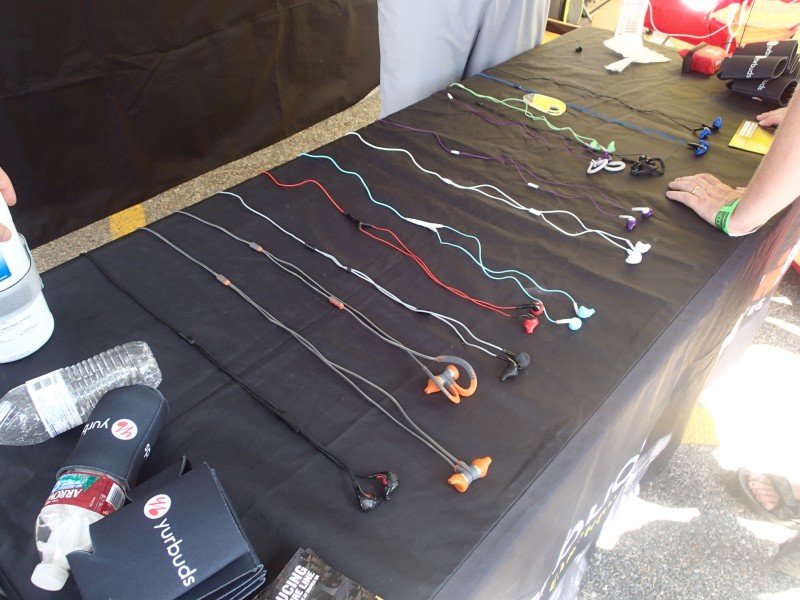 Yurbuds Sport Earbuds were promoted on Tuesday at the Outdoor Retailer Summer Market as a favorable option in comparison to standard headphones currently on the market.
"They're the only earphone that's guaranteed never to hurt and guaranteed never to fall out," said Mike Knese, national account manager for Yurbuds. "We have used our ergonomic design to fit the shape and contour of the human ear. We use something called out patented twist-lock technology, so they will never cause you any pain and will always stay in place, no matter what the activity."
The earbuds are sweat proof and water resistant–additional features that help ensure the headphones will stay in place.
The price range of the products is between $30-100, with the more expensive models including longer lasting cords and built-in microphones, similar to what is included in the Apple earbuds. Knese said they wanted to offer products that were consistent with the features available through Apple, but create something that worked for everyone because of customization of the bud to the actual ear shape.
"We are the perfect upgrade to that earphone," he said.
Knese said one of the most important aspects of the product's design is that they were created by athletes, providing a leg up on the competition that didn't fully incorporate athletes into the engineering process.
Image by Ariel Black