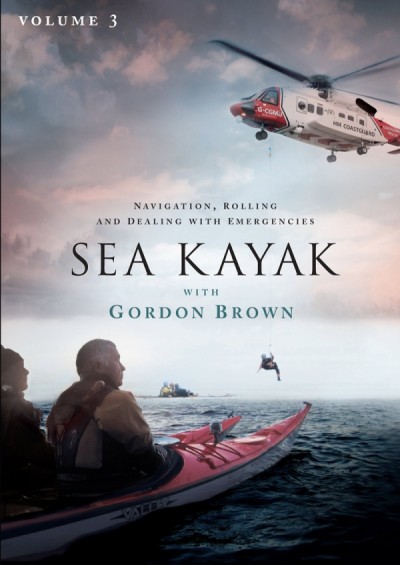 I was super excited today to get an email from Simon Willis letting me know about the upcoming release for Sea Kayak with Gordon Brown, Volume 3 DVD.
Picking up where Volume 2 left off, this version is made up of four separate films covering navigation, rolling, dealing with emergencies both on and off the water and finally, how to build a solid first aid kit.
I'm very interested in the emergency situations film which involves teams from the Coastguard using both helicopters and rescue boats. Let's be honest, how cool would it be to be on the film shoot the day they brought out the helicopters?
The sea kayak navigation film also looks like it has a lot of promise as it is co-presented by Franco Ferrero. His book, Sea Kayak Navigation: A Practical Manual, Essential Knowledge for Finding Your Way at Sea is easily one of the best books navigation books out there.
For those who can't wait until the end of October (when the DVD will be available), there will be four free short films filled with out-takes and behind the scenes clips available for download on September 1.
More info: seakayakwithgordonbrown.com
Image courtesy David H. Johnston