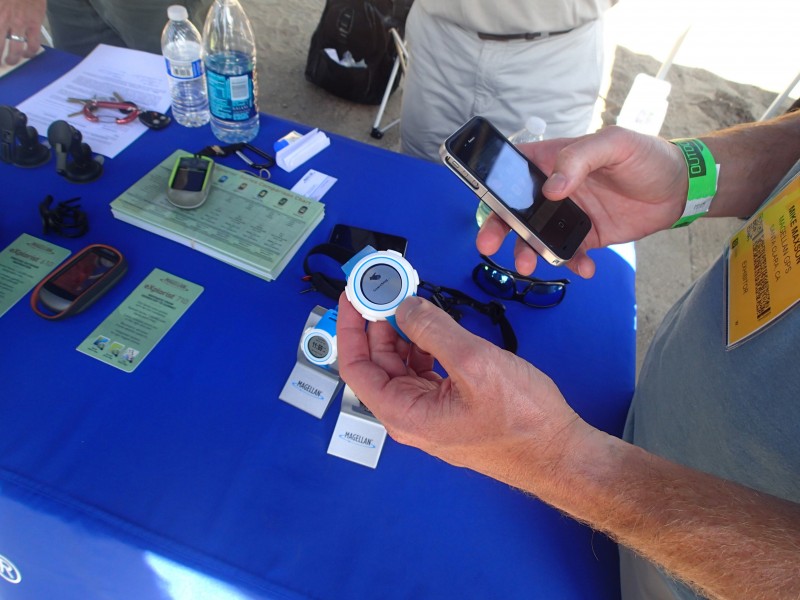 The Magellan Echo is the company's brand-new smart running watch that will be available for purchase this fall.
"When you're ready to go for a run, you wake it up and take it out of watch mode and you launch the fitness app you want to work with. Now the two link over Bluetooth smart, then a connection is found," said Mike Maxson, Magellan senior product manager for fitness. "Now we tell the app we want to go for a run, so you take your phone and put it away."
Users are able to tuck the phone away in their pocket, belt pack, or armband based on their preferences and let the watch work as their mode of control. From there, just press start.
"The watch is an external display and remote control for your phone," Maxson said. "What is being captured and displayed on the phone is then displayed on the watch. We can see time and our distance."
By slapping the screen, a display of more information is available, like for those who use a heart rate monitor while running. Laps can also be recorded on the watch. Another one of the side buttons on the Echo is dedicated to music, giving users the opportunity to switch songs based on what they prefer to run to.
Although working to send information between several devices, transportation takes a matter of seconds.
"This is a brand new product that was just announced on July 23 and will be available in the fall," Maxson said.
Image by Ariel Black