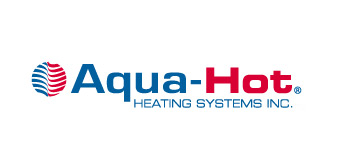 Working for 30 years to make this move, Aqua-Hot Heating Systems is relocating to a new headquarters and manufacturing facility. Starting July 29, Aqua-Hot will be up and running at its new facility in Frederick, Colorado.
Aqua-Hot has simply outgrown its former Fort Lupton, Colorado plant's capability to execute its vision of continually improving its products and service to customers. The new manufacturing area expands the company's ability for 5S and standardized work systems with increased visibility of process flow and work activity, including more quality check points.
Aqua-Hot tailored its new facility to enhance cross-communications in all departments and increase efficiency. The management, engineering, product development, purchasing, sales and customer service offices are located on two sides of the manufacturing floor. Customer and field service training rooms are located only a single door away from the production floor. Plus the product quality control, modeling and testing department is also adjacent to the manufacturing area, since these play a major role at Aqua-Hot.
This space configuration helps take the company to the next level to achieve its vision —100% happy customers. And the customers are happy because Aqua-Hot's products boost their satisfaction, comfort and productivity.
As of July 29, Aqua-Hot will be hard at work raising the bar at its new location: 7501 Miller Dr., Frederick, CO 80504.
The company's headquarters/main line has changed to 303-651-5500 with all extensions remaining the same. The main fax number is now 303-651-5699. The company's toll free line remains the same at 800-685-4298.
Contact Aqua-Hot Heating Systems, 7501 Miller Dr., Frederick, CO 80504. Toll free: 800-685-4298 or 303-651-5500; Fax: 303-651-5699. [email protected]; www.aquahot.com.
Logo courtesy Aqua-Hot Heating Systems